There's no arguing that NFL players are living the good life, from having their dreams come true every day out in the field to all that fame and money. Along with all that success, they have also been incredibly lucky in the spousal department.
These talented, handsome men have found their perfect matches – talented, gorgeous women! Take a look at our list to see which NFL wives and girlfriends are the most beautiful of them all.
1. Christian Ponder and Samantha Ponder
American football quarterback Christian Ponder is a free agent, and Samantha is a sports reporter for ESPN. They met through Twitter, and it was Christian that started messaging her first. From that point onwards, they had a whirlwind romance. Two months later, they were married! The couple has two beautiful children together.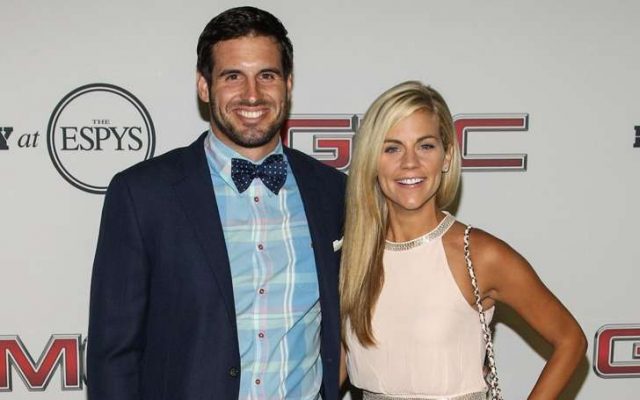 2. Hakeem Nicks and Ariel Meredith
Hakeem Nicks is a wide receiver, and a free agent at the moment. Ariel Meredith is a famous supermodel and entrepreneur who had appeared on several swimsuit spreads as well as in ad campaigns and the runway for fashion icons such as Vera Wang, Dole & Gabbana, Bobby Phat, Anne Taylor Loft, H&M, etc. The two met at the formal 50th anniversary celebrations held by Sports Illustrated magazine, and hit it right off.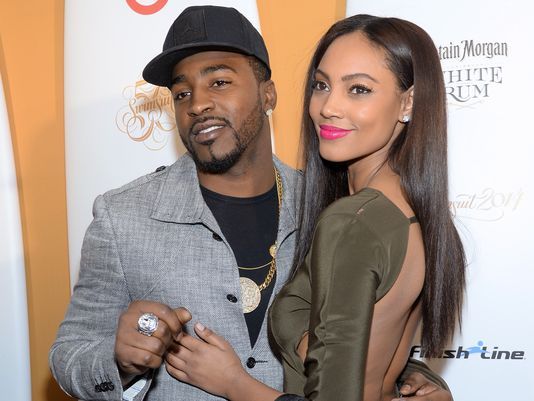 3. Danny Amendola and Olivia Culpo
New England Patriots wide receiver Danny Amendola started dating supermodel and Miss Universe 2012 Olivia Culpo. The couple is very open about their affection towards each other, from gushing about the other in interviews to sweet-captioned instagram photos. Olivia is also always there to watch her beau in action; his own personal cheerleader, if you may.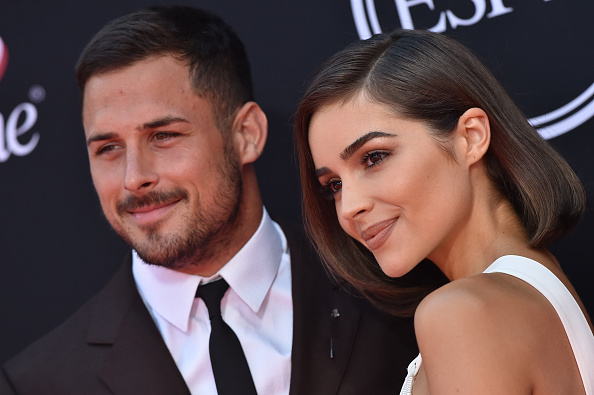 4. Rob Gronkowski and Camille Kostek
Camille Kostek is a former New England Patriots cheerleader, but her relationship with team member Rob Gronkowski started only after she moved on from the gig. She is also a model and TV reporter. The couple has been dating since 2015, and even though rumors about them breaking up were swirling the internet a while ago, both of them denied it, insisting they are very much together and in love.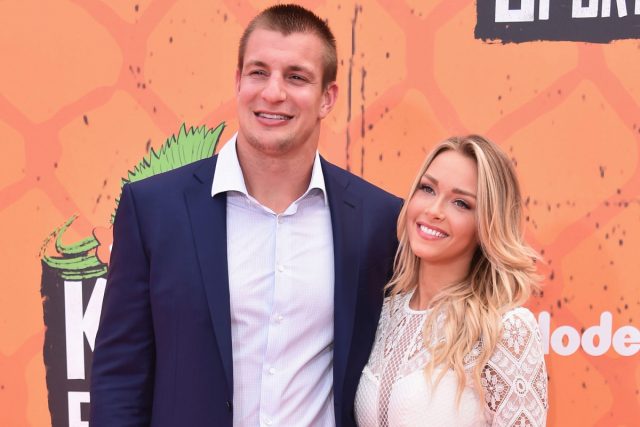 5. DeSean Jackson and Chantel Jeffries
Model Chantel Jeffries dated Washington Redskins wide receiver DeSean Jackson for some time. After they broke up, she went on to date Justin Beiber (she was supposedly the one next to him when he famously got himself a DUI!).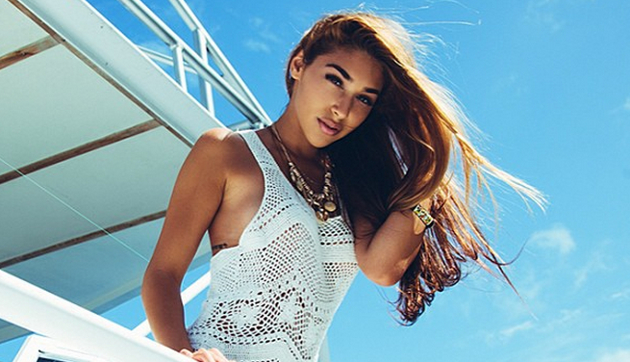 6. Ezekiel Elliott and Tiffany Thompson
Proving that beauty and money doesn't always equal a good relationship is Ezekiel Elliot of the Dallas Cowboys and Tiffany Thompson, a former nightclub queen. They dated for a while, after which their relationship crashed and burned. Thompson got accidentally pregnant in 2016, and the couple decided to have an abortion. Later, Thompson accused Elliot of physical and mental abuse. Their current status includes civil suits, courts, lawyers, and fielding reporters.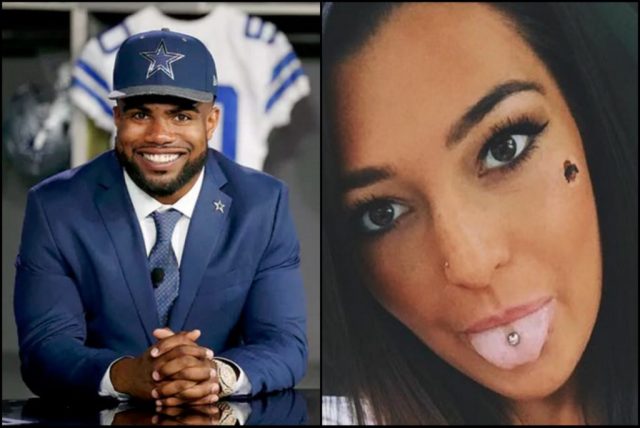 7. Andrew Luck and Nicole Pechanec
Quarterback Andrew Luck plays for the Indianapolis Colts, and Nicole Pechanec is former gymnast, who has an engineering degree. She is currently an Associate Producer for NBC Sports and has been studying for an MBA. The couple met while they were in college, both of them having attended Stanford. Although they don't like to make public appearances and keep their relationship on the DL, they're going strong and rumors even say they're getting married soon!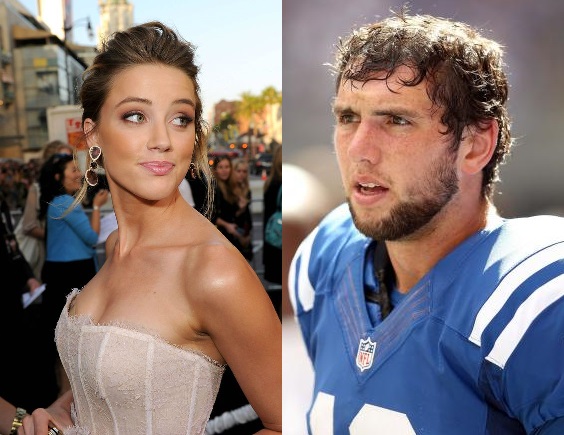 8. Kyle Van Noy and Marissa Powell
Outside linebacker for the New England Patriots Kyle Van Noy is married to Marissa Powell, Miss Utah USA 2013. In 2013, the team won a BYU game, but Kyle came home with more than just a football victory. The couple posted to instagram that they got engaged right after! They have been married since 2014.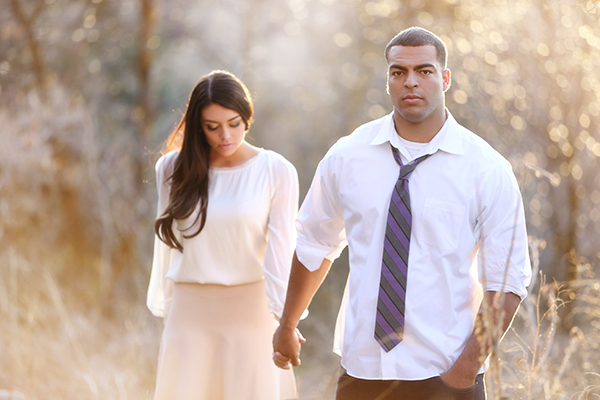 9. David Nelson and Kelsi Reich
Wide receiver for Bills, David Nelson, was dating cheerleader, Kelsi Reich for a short while. Their relationship will forever be know for the sweet yet extremely awkward moment the two shared during a Cowboys vs. Bills game. When Nelson scored a touchdown, he ran to give Reich a hug. The only problem? Reich was actually cheerleading for the Cowboys, his opposing team!
10. Tony Romo and Candice Crawford Romo
Former Cowboys quarterback Tony Romo is married to Candice Crawford Romo, the sister of hearthrob Chace Crawford, best known for his role in Gossip Girl. Romo proposed to Candice in 20120 with an eye-squinting 8-carat yellow diamond engagement ring. They got married a year later. The couple now have 3 children together, having welcomed their latest little one just a few months ago. Tony Romo has also said he has no plans to stop growing their clan just yet. How sweet!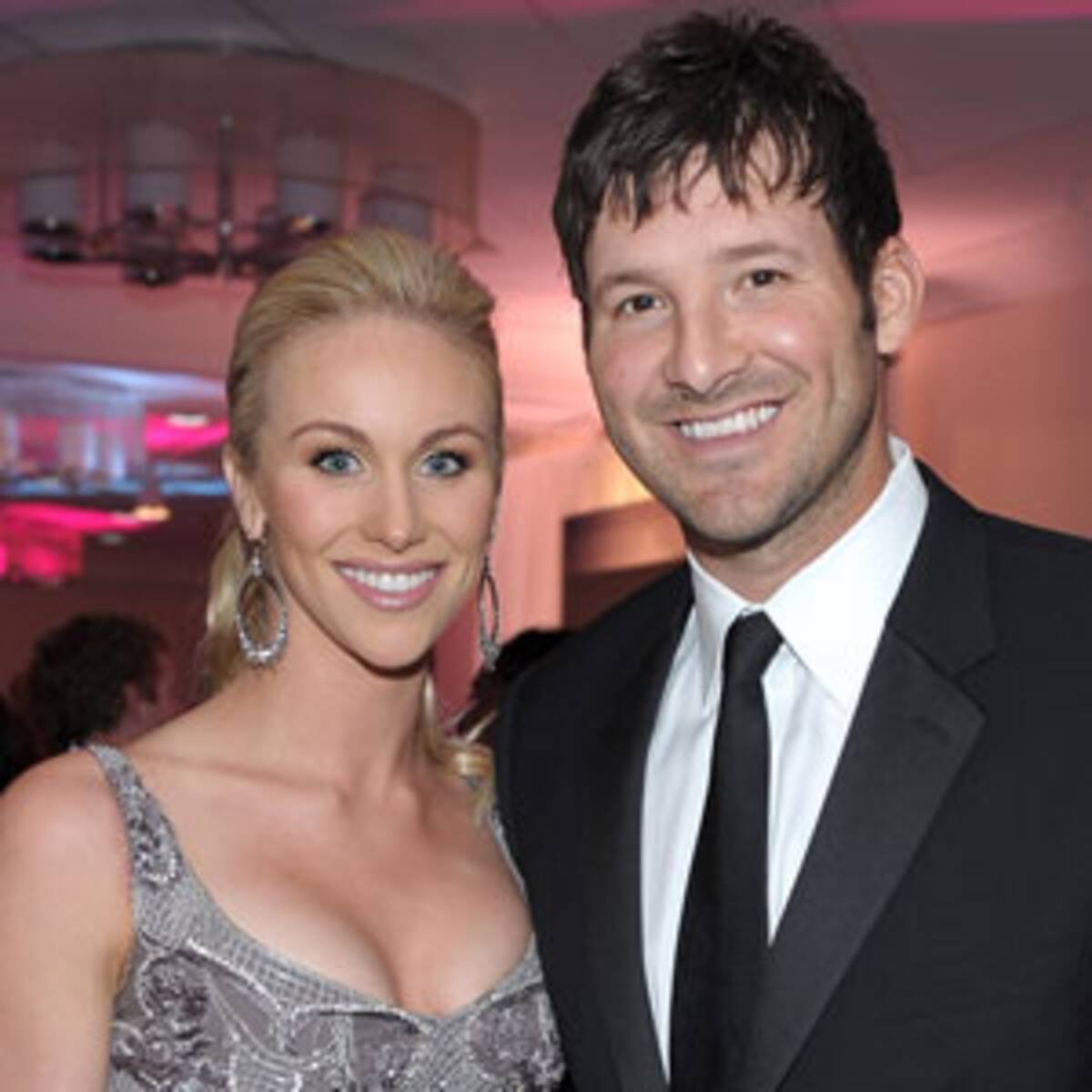 11. Osi Umenyiora and Leila Lopes
Former defensive end Nigerian-American Osi Umenyiora is married to Leila Lopes, popular beauty pageant queen and former Miss Universe. The couple met a short while after Lopes claimed the crown in 2011. Later, in 2015, they got married in a traditional ceremony in the bride's native land, Luanda, Angola with an audience of their closest friends and family.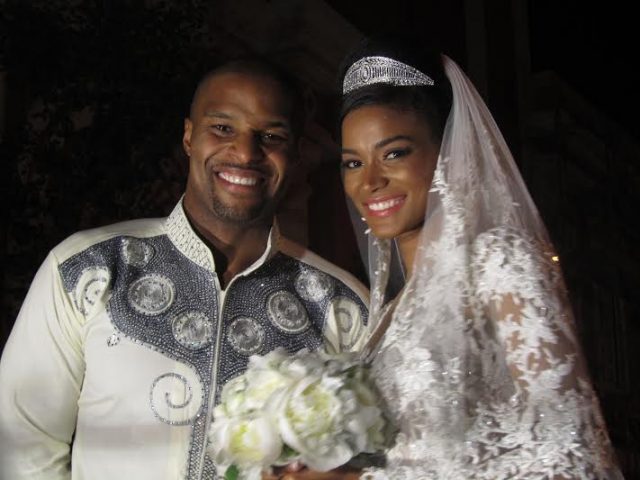 12. Hank Baskett and Kendra Wilkinson
Former Philadelphia Eagles team member Hank Baskett is married to model Kendra Wilkinson. Prior to their meeting, he'd seen her in her Playboy magazine spread, but only got to meet ther through her mother (who was a Philadelphia Eagles cheerleader when he played for them). The couple has been together for more than 8 years, although not without their fair share of bumps down the road.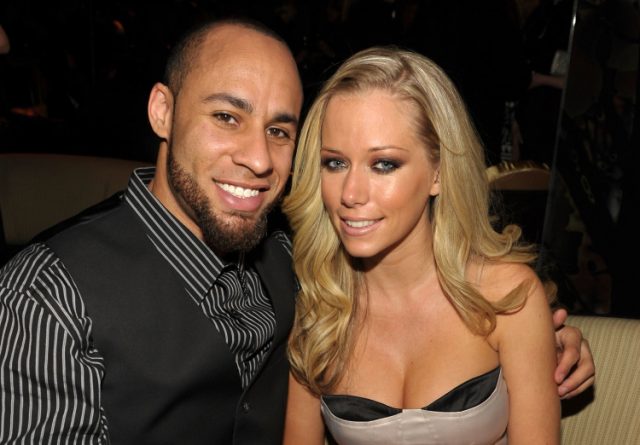 13. Larry English and Nicole Williams
Former outside linebacker for the San Diego Chargers Larry English is married to lingerie model, Nicole Williams. The couple got engaged during the season finale of E! Reality show WAGS. After five years of dating, the duo finally made it down the aisle this past December in a picture-perfect fairytale wedding at Montage Laguna Beach in Southern California.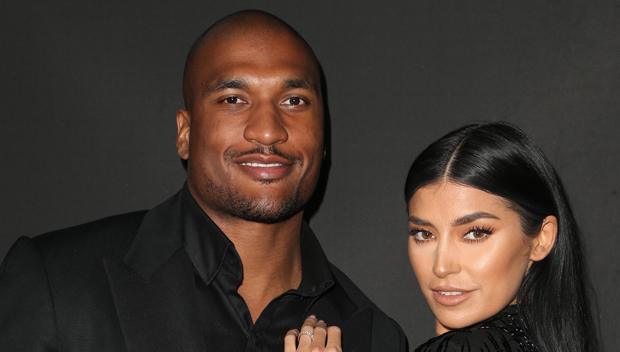 14. Jay Cutler(201K) and Kristin Cavallari
American football quarterback Jay Cutler most recently played for the Chicago Bears, and his wife is TV personality Kristen Cavallari, who became famous through the reality TV show Laguna Beach. The couple tied the knot in 2013, and are the proud parents two adorable sons and a daughter.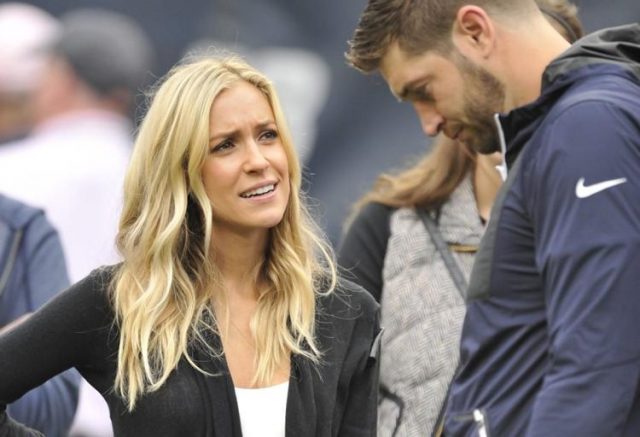 15. A.J. Green and Miranda Brooke
Wide receiver for the Cincinnati Bengals A.J. Green is the husband of Miranda Brooker, a popular singer with hits like "Hater" and "Sideline". When they were in college, the couple met and exchanged messages on Facebook for about 6 months before finally meeting in-person. 5 years later, the college sweethearts tied the knot in a lavish wedding in Atlanta. They are also the doting parents of a baby boy.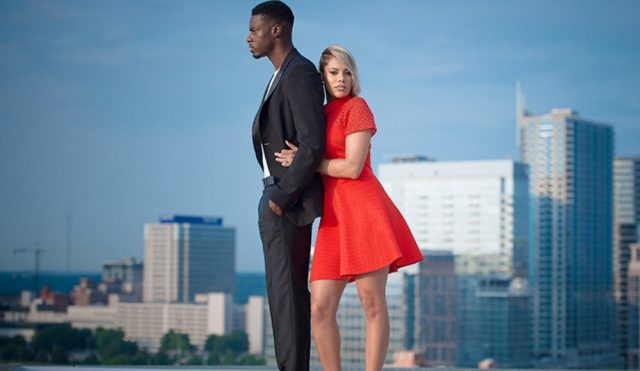 Share On Facebook