5 Fun & Easy DIYs To Decorate Your Home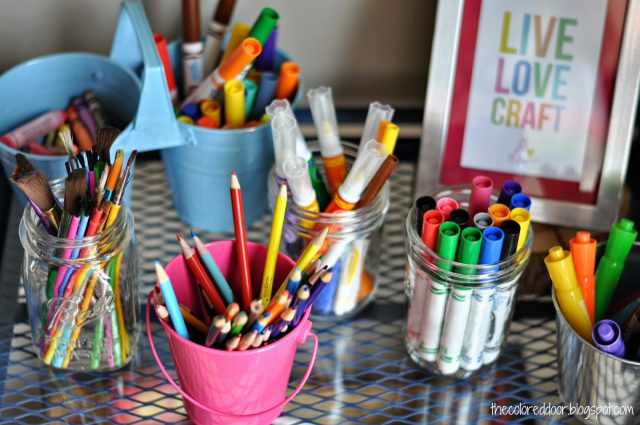 Decorating your home makes it look new and exciting to you, but not everyone is able to afford to change things up that easily. But the good news is, being fun and creative is one of the best parts of decorating your house. You can use up the things lying around the house, things you pick up from one dollar stores and thrift stores, and even the things that you would normally throw away to create amazing things.
And the better news is, you don't have to be Martha Stewart to do them! Here are 5 fun and easy DIYs that anyone can make for their homes.
Mason Jar Candle Lights
This is a super idea for those of you who like to get maximum results with minimum effort. This DIY doesn't even need a guide, you can basically figure out what to do by looking at the picture. Get mason jar → put rocks inside → place candle. That's literally it! This would look awesome inside your home or out, but paticularly awesome if you're having a backyard gathering of some sort during the night.
Sharpie Tie-Dye Pillowcase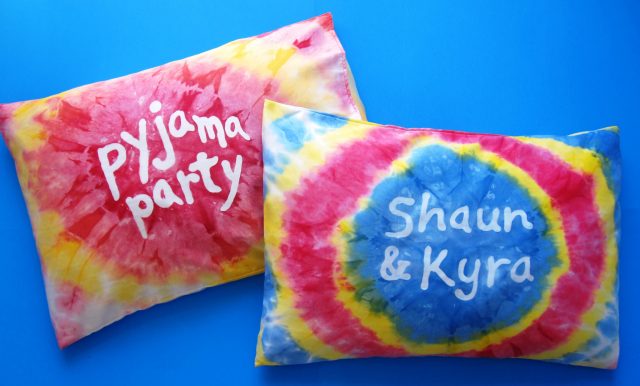 Source: https://www.youtube.com/watch?v=Hm7I5kqHSwQ
This is such a cool and easy idea. And you can use up all the old sharpies that you have lying around at the back of your closet. All you need is a piece of cloth and then you can just let your childlike imagination flow. All that's left to do is spray it with rubbing alcohol, let it dry and voila!
Yarn Ball Lights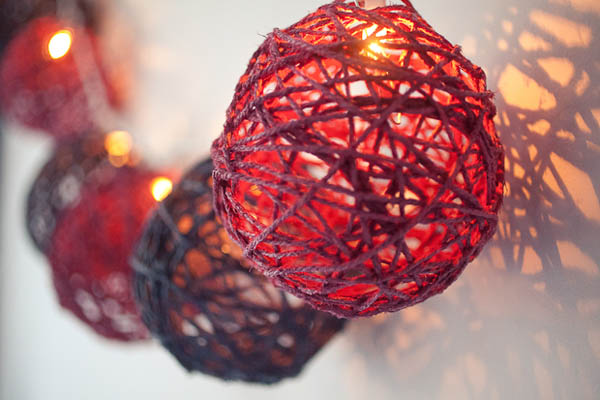 Source: https://www.youtube.com/watch?v=EYIqzdFc8to
These yarn ball lights look so rustic and charming and they'll fit into any modern home. Not to mention, they are super easy to make! Just blow up a balloon, brush it with watery glue, and drape yarn all around it. You can use whatever color or colors you like too. And once its' dry, just pop the balloon, peel it away and place a light inside.
Can Organizer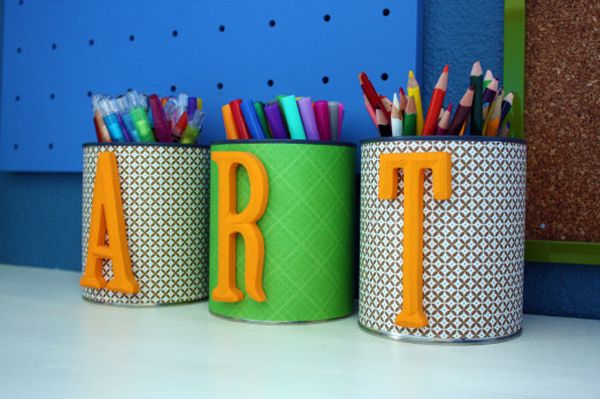 Source: http://www.homedit.com/12-creative-and-unusual-diy-pencil-holder-ideas-for-your-home-office/
This soup can organizer has so much potential and so many different applications that there's no limit to the number of ideas you can come up with. All you need to do is gather up a bunch of used soups cans, paint them, decorate them and you've got a cool organizer for whatever room of the house you want: the kitchen, the study, the sewing room, etc.!
Tape Wall Art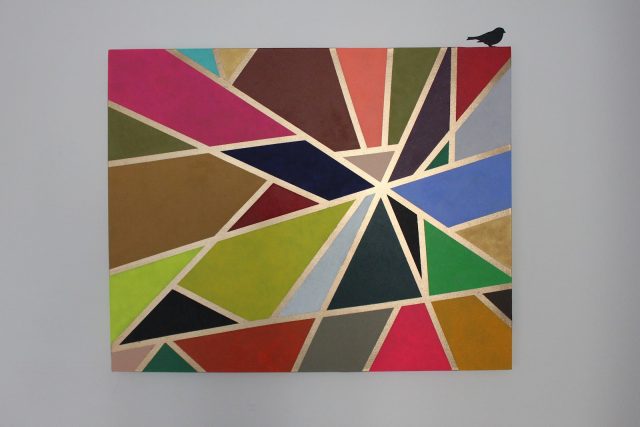 Source: http://foter.com/explore/starburst-wall-art
When it comes to DIY wall art, there are so many different things that you can do. Here's one of them, and I think one of the easiest and coolest! You just need to get piece of canvas and put a bunch of tapes on going in all different directions. Paint in between the sections they create, let it dry and remove the tapes to reveal a cool pattern.