Bradley Cooper & Jennifer Esposito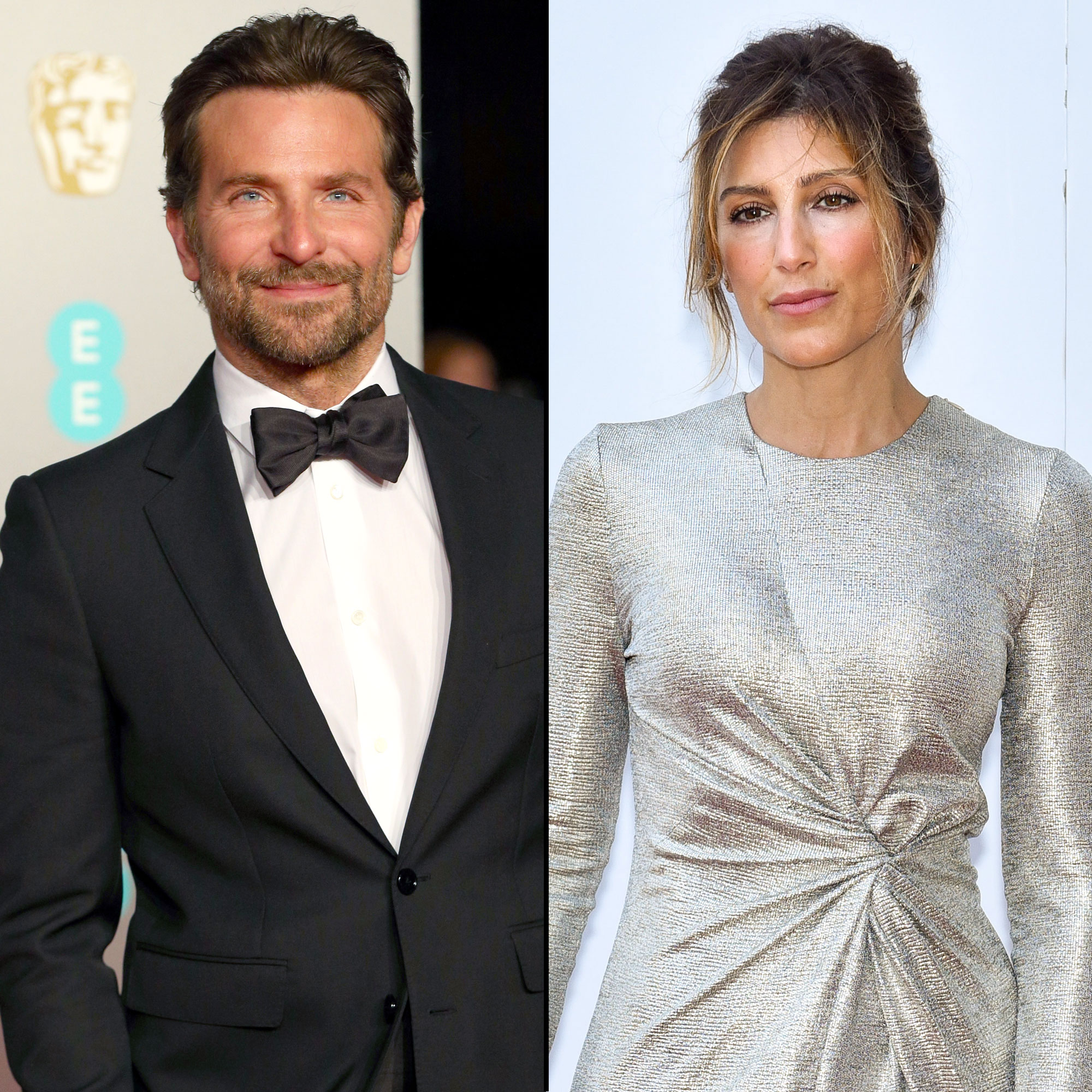 Bradley Cooper and Crash actress Jennifer Esposito lived through a very short marriage that lasted only four months, beginning in late December 2006. Speaking to Howard Stern for a U.S. Weekly interview in 2001, Cooper said: "It was just something that happened. The good thing is, we both realized it. Sometimes, you just realize it."
Helen Hunt & Hank Azaria
Twister actress Helen Hunt and controversial Simpsons voice actor Hank Azaria got married in 1999 after a five-year-long dating relationship. Unfortunately, their marriage last way less than that, and Hunt and Azaria got a divorce in 2000 after only 17 months of being husband and wife.
"Getting over someone is a grieving process," Hank told Elle in 2012, talking about what heartbreak is like for a famous person. "You mourn the loss of the relationship, and that's only expedited by 'out of sight, out of mind.' But when you walk outside and see them on a billboard or T.V. or the cover of a magazine, it reopens the wound. It's a high-class problem, but it's real."
Nicolas Cage & Patricia Arquette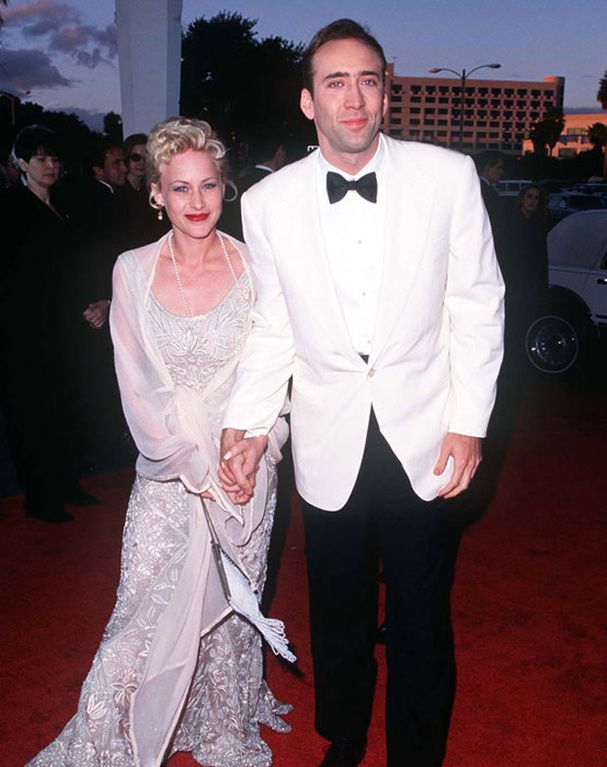 Oscar-award winning actress Patricia Arquette was supposedly proposed to by legendary actor Nicholas Cage on the same day that they met! She said yes, and the couple walked down the aisle in 1995. Talk about love at first sight! Sadly, a relationship that began so romantically ended just five years later. Their divorce was finalized in 2001.
Nicolas Cage & Lisa Marie Presley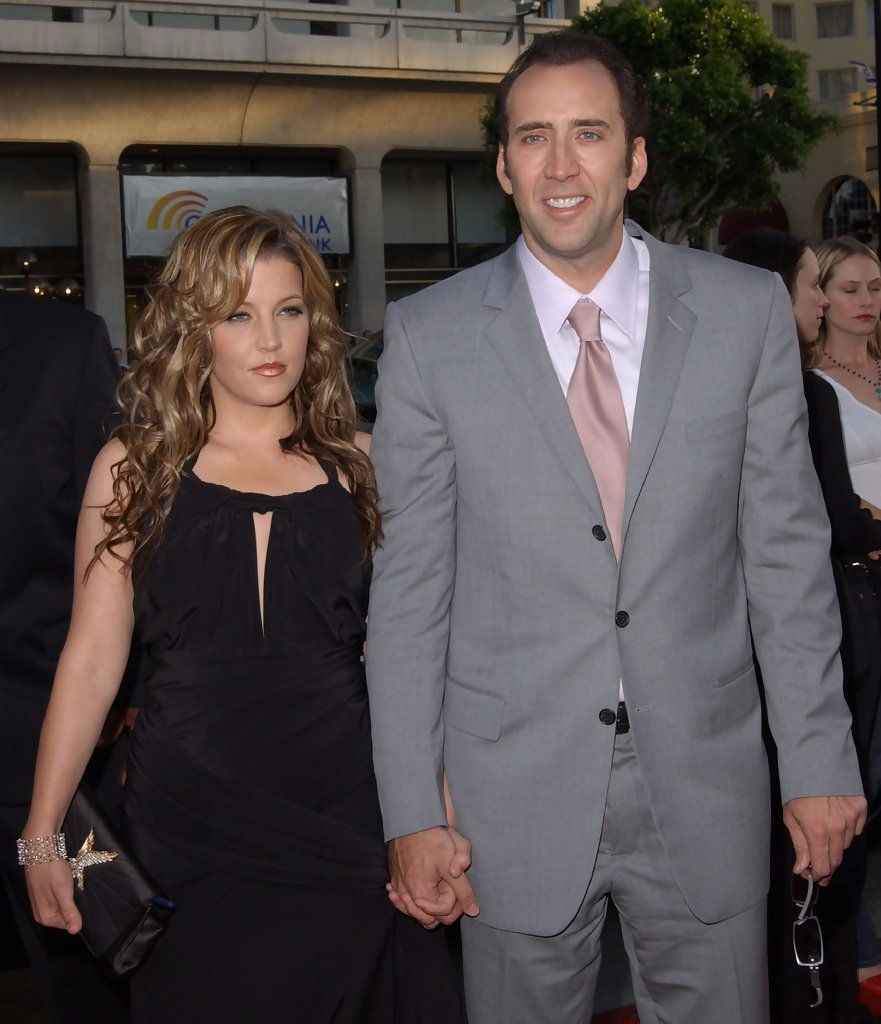 Shortly after splitting from Patricia, Nicholas Cage got married for the second time to Lisa Marie Presley, daughter of iconic musician Elvis Presley. It wasn't her first marriage, either! And when they filed for divorce, it had only been three months since they'd got married getting married in 2002. It seems like it was a rebound relationship, and they both knew it. "I'm sad about this, but we shouldn't have been married in the first place," Lisa Marie said in a statement at the time.
Brooke Shields & Andre Agassi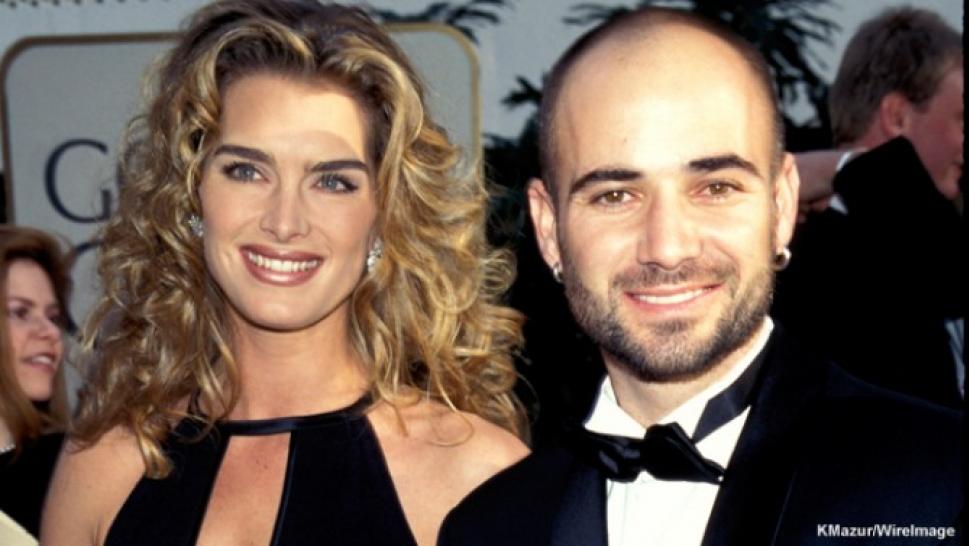 Supermodel Brooke Shields and tennis legend Andre Agassi made one handsome couple, but what went on behind the scenes of their relationship wasn't very pretty. The couple got married in 1997, but the announcement of their separation just two years later came as a surprise. Shields then spoke about why the relationship had been doomed, revealing that Agassi had been addicted to meth during the beginning of their relationship.
"I was the one who had supported him unconditionally when he told me that he was bald and had been wearing hairpieces most of his adult life," she wrote in her 2014 memoir. "Why should this have been any different?"
Angelina Jolie & Jonny Lee Miller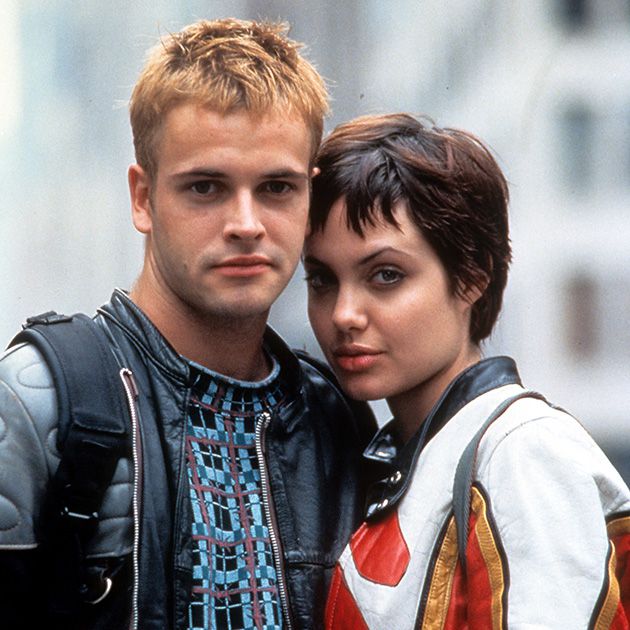 Angelina Jolie and Brad Pitt were one of the most famous couples in the world, but most people do not know that Jolie was divorcee (twice over) before she met Pitt. She met Jonny Lee Miller, best known for starring as Sherlock Holmes in the C.B.S. procedural Elementary, in 1995 when they co-starred in the movie Hackers.
They tied the knot the next year, with Angelina decked out in black rubber pants and a white shirt with Jonny's name written on the back with her blood. What a bizarre ceremony it must have been! "It's your husband," she explained in a New York Times interview that year. "You're about to marry him. You can sacrifice a little to make it special." They got a divorce in 2000, but according to a statement made by Jolie in 2014, they're "still great friends."
Jennifer Garner & Scott Foley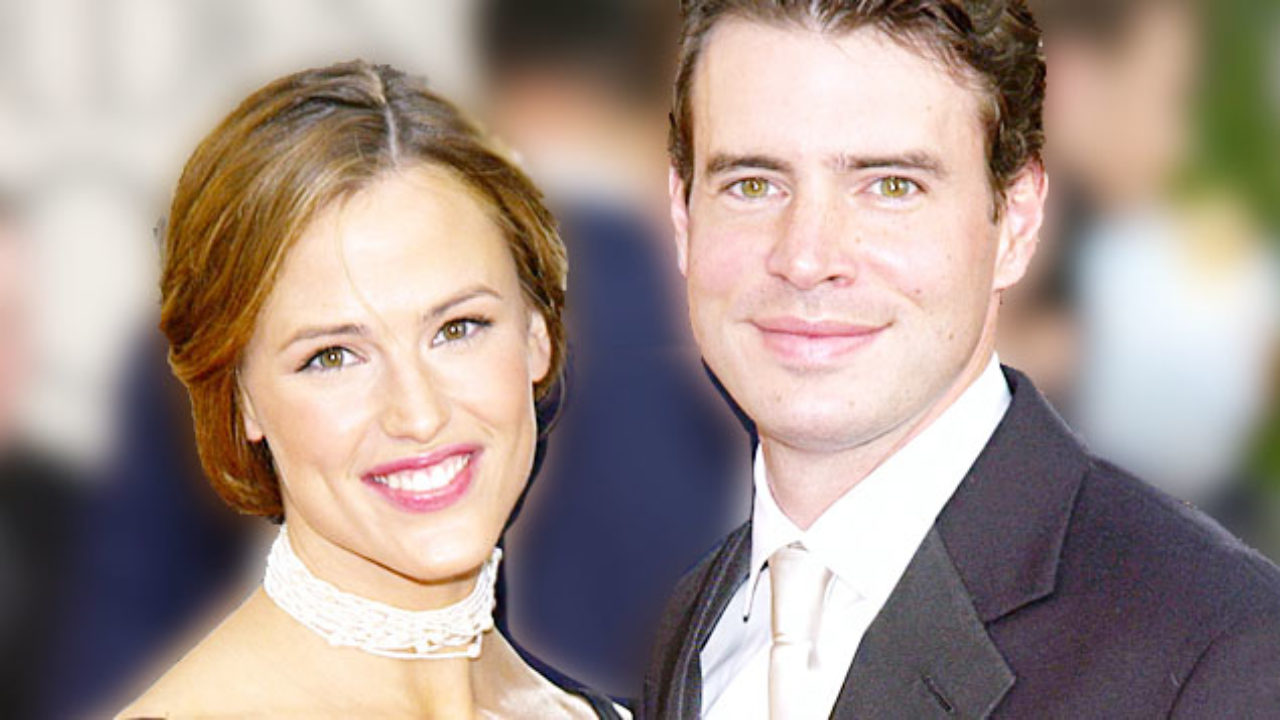 Jennifer Garner and Ben Affleck are another one of Hollywood's favorite couples, but the actress had already been through a divorce at the time they met. Her first marriage was to the very handsome Scott Foley of Scandal. They had met on the set of Felicity, got married in October 2000, and split in March 2003, all in 4 years. "We didn't have a shot," Jennifer later told Allure. "He's a perfect guy, and we just imploded."
Elisabeth Moss & Fred Armisen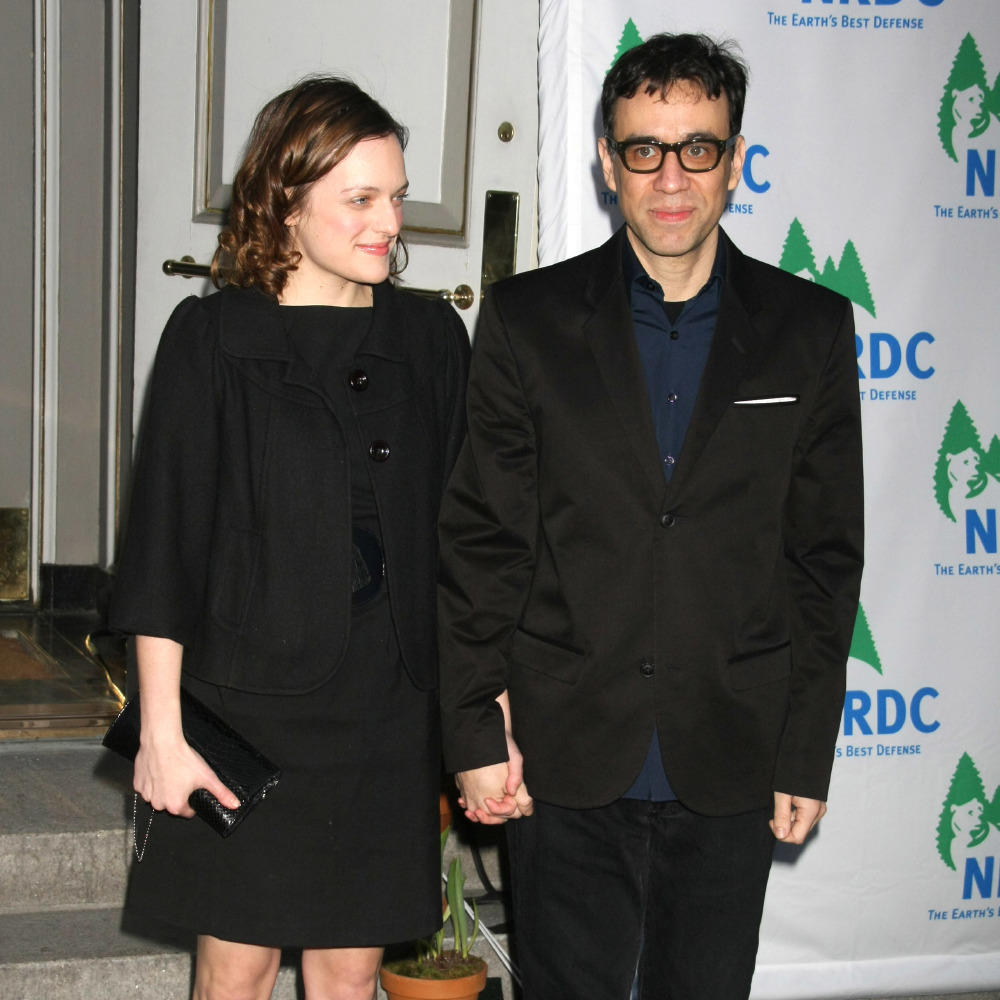 The S.N.L. alum met his wife-to-be, Elisabeth Moss, in 2008 when her Mad Men co-star, Jon Hamm, hosted the sketch show. Elisabeth was 16 years younger than Armisen, but she didn't care at the time; although, she would come to regret it later. They got married a year after their introduction but split only eight months then.
Fred Armisen admitted that he was a "terrible husband" when talking to Howard Stern several years later. Elisabeth seemed to agree, mentioning the age gap as also being a stressor, in an interview with New York Magazine in 2014. "Looking back, I feel like I was young, and at the time, I didn't think I was that young," she said. "It was extremely traumatic and awful and horrible."
Jeff Goldblum & Geena Davis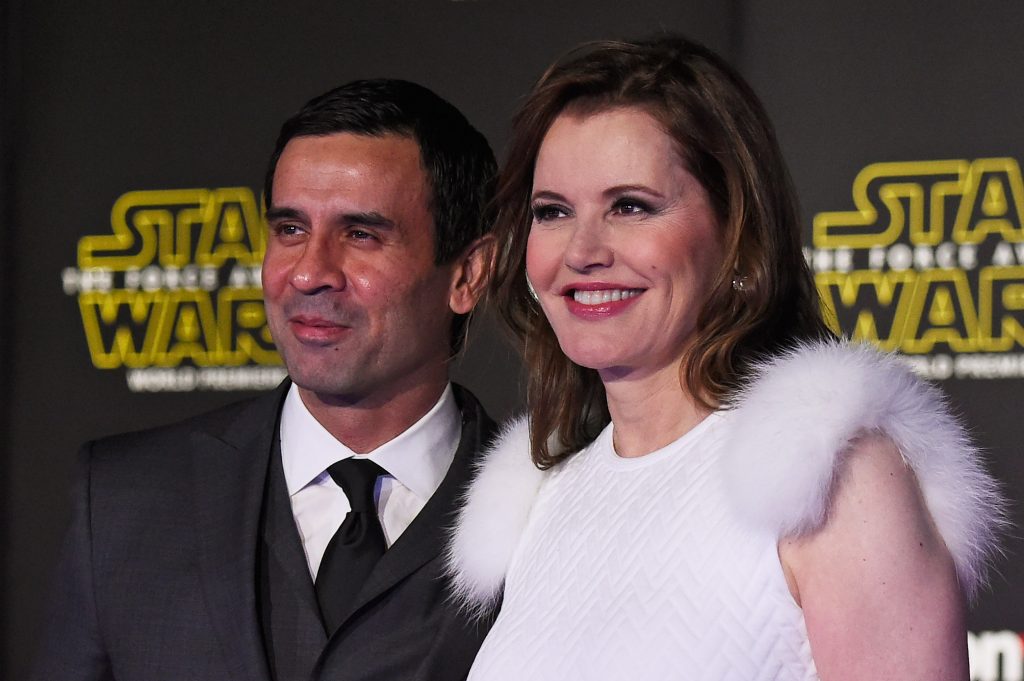 Jurassic Park star, Jeff Goldblum, and Thelma & Louise actress, Geena Davis, got married in a Vegas wedding ceremony in 1987. They had met while starring in the movie Transylvania 6-5000 and would then go on to act in two more films together: The Fly and Earth Girls Are Easy. They filed for divorce in 1990, citing "irreconcilable differences."
Mario Lopez & Ali Landry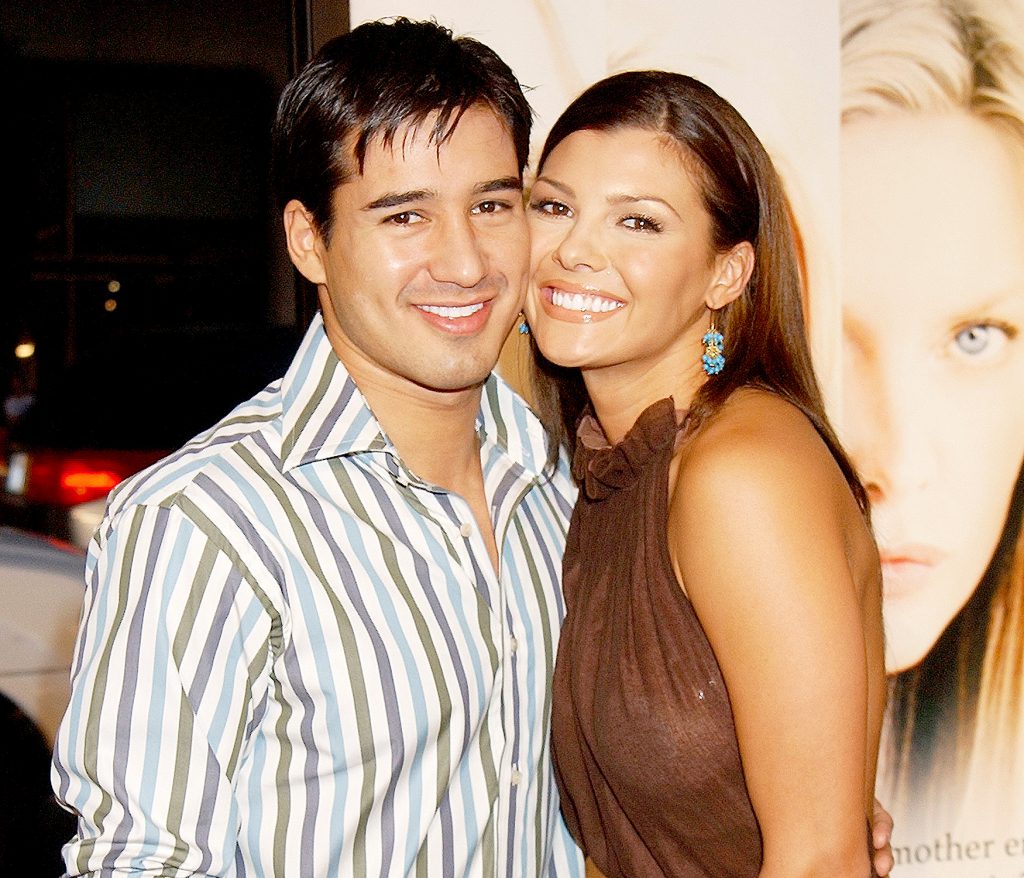 In what was one of the shortest Hollywood marriages, Mario Lopez and Ali "Doritos Girl" Landry had gotten married and finalized their annulment in just two short weeks in 2004! It wasn't until years later that Lopez publicly admitted to cheating on his then soon-to-be wife before the wedding. "At that point," he told Howard Stern via Us Weekly in 2011, "I was not ready to settle down. I wasn't brave enough to know how to go about handling it."
Cher & Gregg Allman
Cher goes through marriages like I go through candy bars! In 1975, Cher had just finalized her divorce from her then-husband Sonny Bono, but three days later, she was already a married woman again – this time, the wife of Gregg from The Allman Brothers Band. It wasn't 9 days later, and Cher had already filed for divorce – again! Reportedly, she decided to leave him because of his issues with heroin and liquor. However, the couple reconciled and stayed together until 1977.
Sandra Oh & Alexander Payne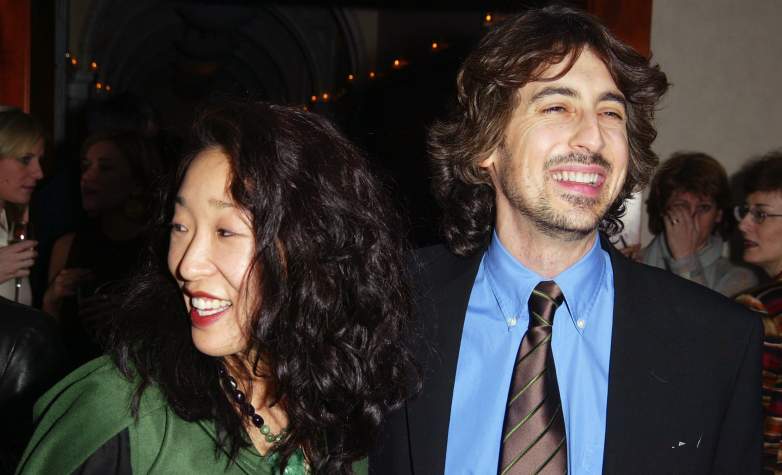 Grey's Anatomy star Sandra Oh was once married to Hollywood director Alexander Payne, best known for movies like The Descendants, and Nebraska. The actress even acted in one of his most famous film, Sideways. Their marriage began in 2003 and ended in 2005, but it reportedly took them two more years just to settle their finances! But both parties seem to be doing very good, at least professionally.
Julia Roberts & Lyle Lovett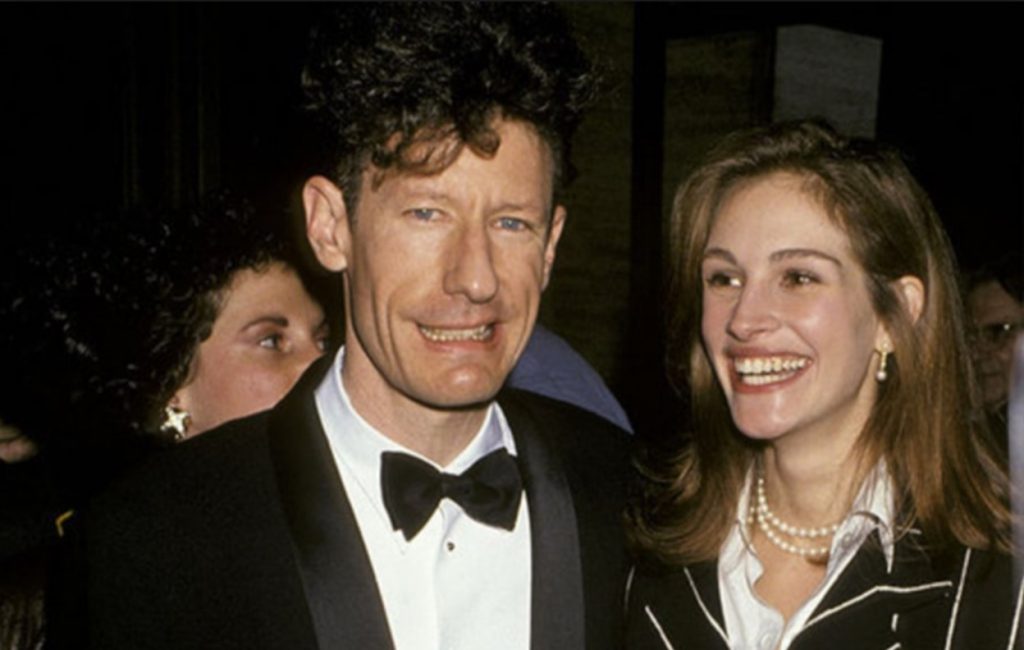 When actress Julie Roberts and country singer Lyle Lovett got married in 1993, it was very much a surprise to everyone in their lives. Lyle's manager told the Washington Post that "it happened rapidly, very rapidly." This seemingly odd couple starred together in the 1992 film The Player, but they had gotten married just three weeks after their initial meeting.
As for Julia, she couldn't have been happier. "I feel liberated in a way," she told Premiere magazine while the couple was still married. "I feel like this delightful calm has descended upon my life." Unfortunately, the calm turned out to be the "calm before a storm" because the couple filed for divorce after 21 months of marriage.
Kim Kardashian & Damon Thomas
Most people don't know much about Kim Kardashian before she was married to Kris Humphries. They had a very splashy wedding, which was followed by a messy split, which was followed by another splashy wedding to Kanye West. But Humphries wasn't her first husband either, as the reality star used to be married to music producer Damon Thomas from 2000, when the couple eloped, to 2004, when they got divorced.
Will Arnett & Penelope Ann Miller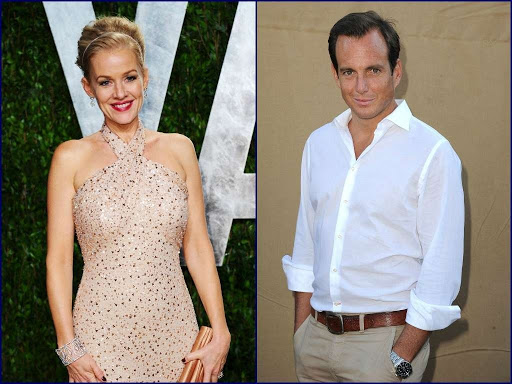 Will Arnett & Amy Poehler were such a fantastic couple – both of them hilarious people – that fans are still getting over their breakup. But Arnett was married once before he met Poehler too. That would be his December 1994 marriage to Adventures in Babysitting actress Penelope Ann Miller which lasted less than a month!
Jennifer Lopez & Ojani Noa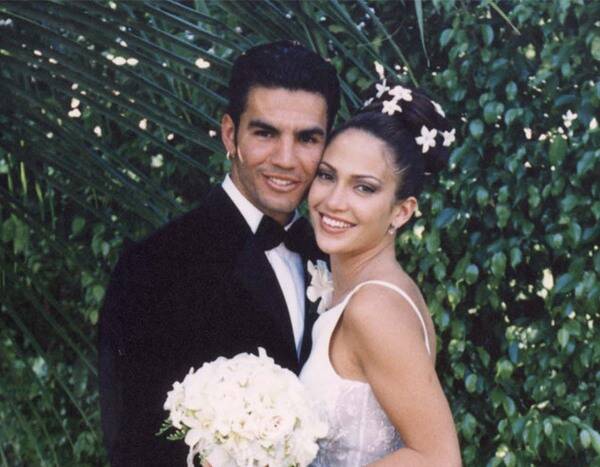 J-Lo's hot and heavy relationship with A-Rod has been all over the news, mainly since the couple got engaged recently, but did you know that the baseball star won't be her first, second, or third – but fourth husband? Before him came singer Marc Anthony, who had followed after dancer-choreographer, Chris Judd. But first it was Ojani Noa, a model/actor whom Jennifer Lopez got married to in 1997 and got divorced from in 1998. Ojani's most recent public appearance was on Patti Stranger's show, Million Dollar Matchmaker, in 2016.
Heidi Klum & Ric Pipino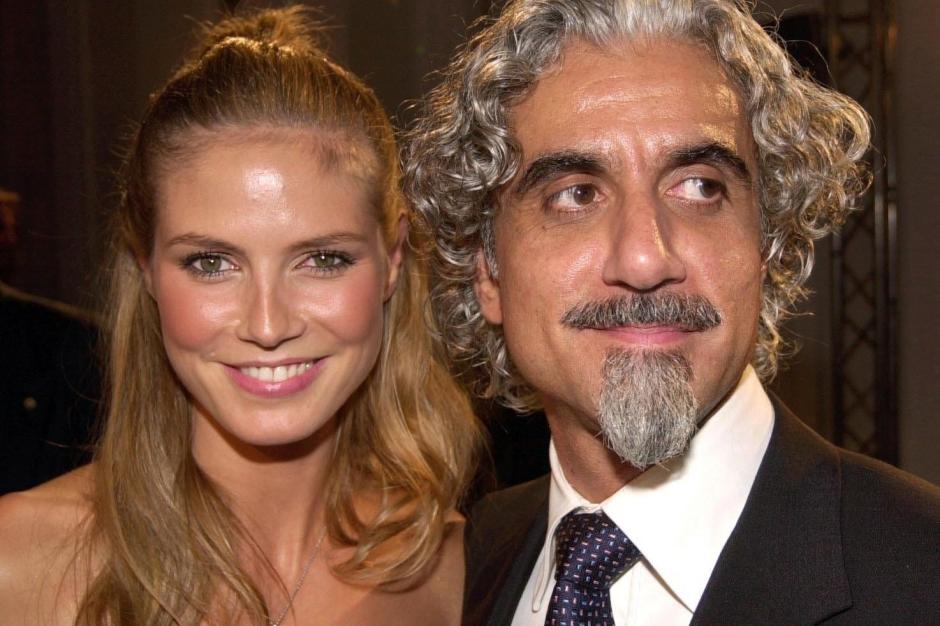 Supermodel Heidi Klum's marriage to Seal may not have worked out, but they did become parents to beautiful children. But Seal was only her second husband, as Heidi had also had a previous marriage, and that had lasted five years. She married celebrity hairstylist Ric Pipino in 1997, and even though the couple split up, she says they're "still friends" and that he's "a good guy."
Halle Berry & David Justice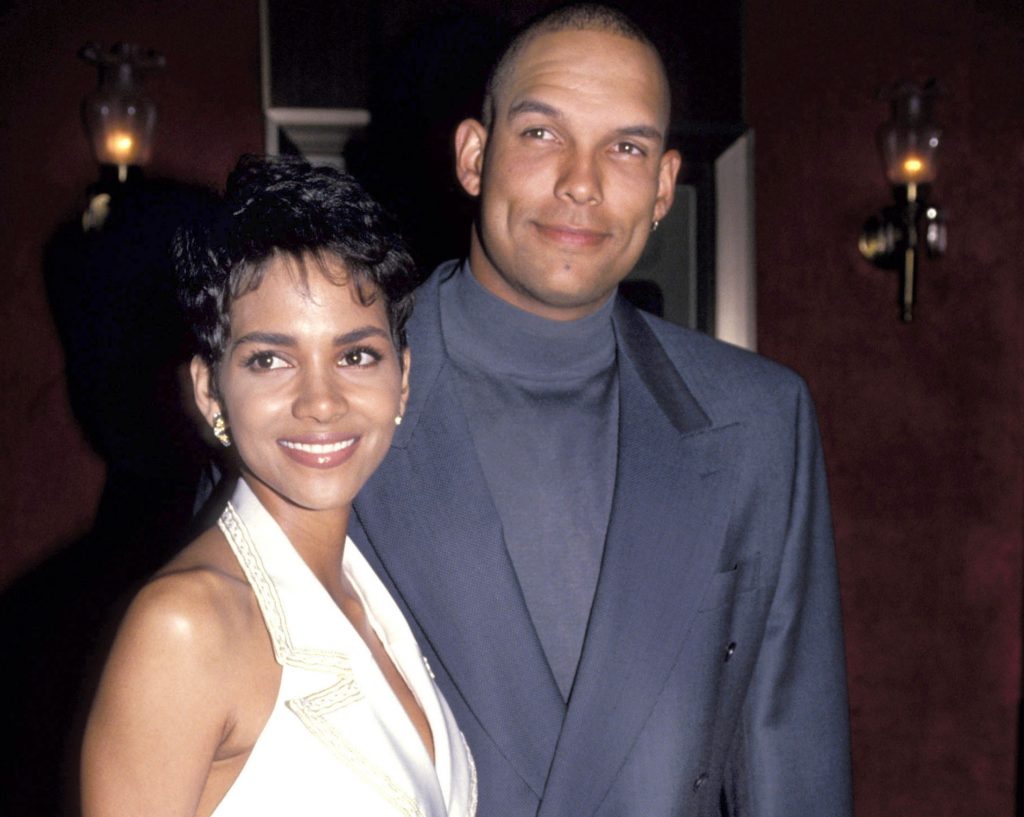 Actress Halle Berry tied the knot for the first time in her life by marrying Major League Baseball player David Justice in New Year's Day 1993, precisely at 1.30 am. However, the marriage that ended with such a unique premise ended up finishing pretty severely. When they filed for divorce in 1996, Berry also filed for a restraining order against Justice. Thankfully, it didn't put Halle off relationships as she went on to marry Eric Benet, and later Olivier Martinez, although each of these marriages also ended in divorces.
Richard Gere & Cindy Crawford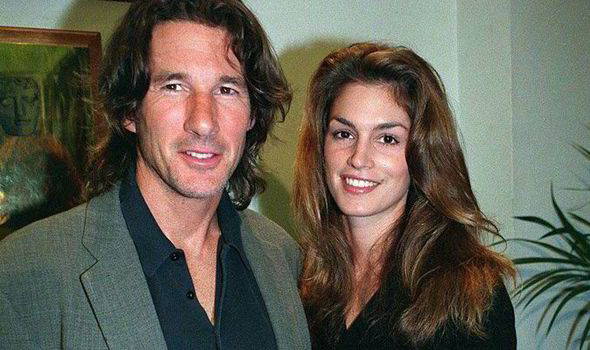 In 1991, famous actor Richard Gere married supermodel Cindy Crawford, but their relationship was doomed from the beginning, according to Cindy. They had officially called it quit in 2015, but the model had spoken about relationship troubles in 2014 on Marc Maron's W.T.F. podcast. "I think part of the problem in our relationship was that we were a lot of other things, but I don't know if we were ever friends—like peers—because I was young and he was Richard Gere," she said.
Laura Dern & Ben Harper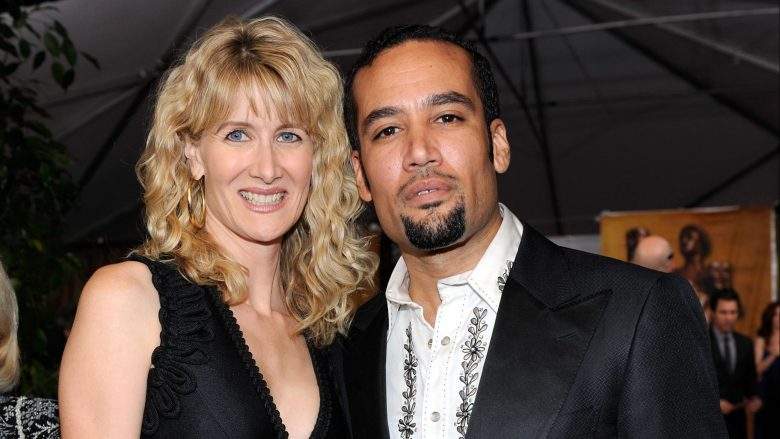 Big Little Lies star Laura Dern had an on-again-off-again relationship with Grammy-winning musician Ben Harper that lasted more than a decade. The couple had already become parents to two children when they tied the knot in 2005 in a small ceremony in their L.A. home. Five years later, Ben filed for divorce. The couple reconciled in 2012, 2 years after the initial split, but it proved to be a brief one. This time, in 2013, it was Laura who filed papers, and that proved to be the end of their relationship.
"It just is what it is," Laura told The Telegraph in 2014. "Sadly, half of the marriages end in divorce… There's no shame around it—unless you want to project that onto yourself—but certainly, there's no longer cultural shame. Everyone is walking through it."
Chad Michael Murray & Sophia Bush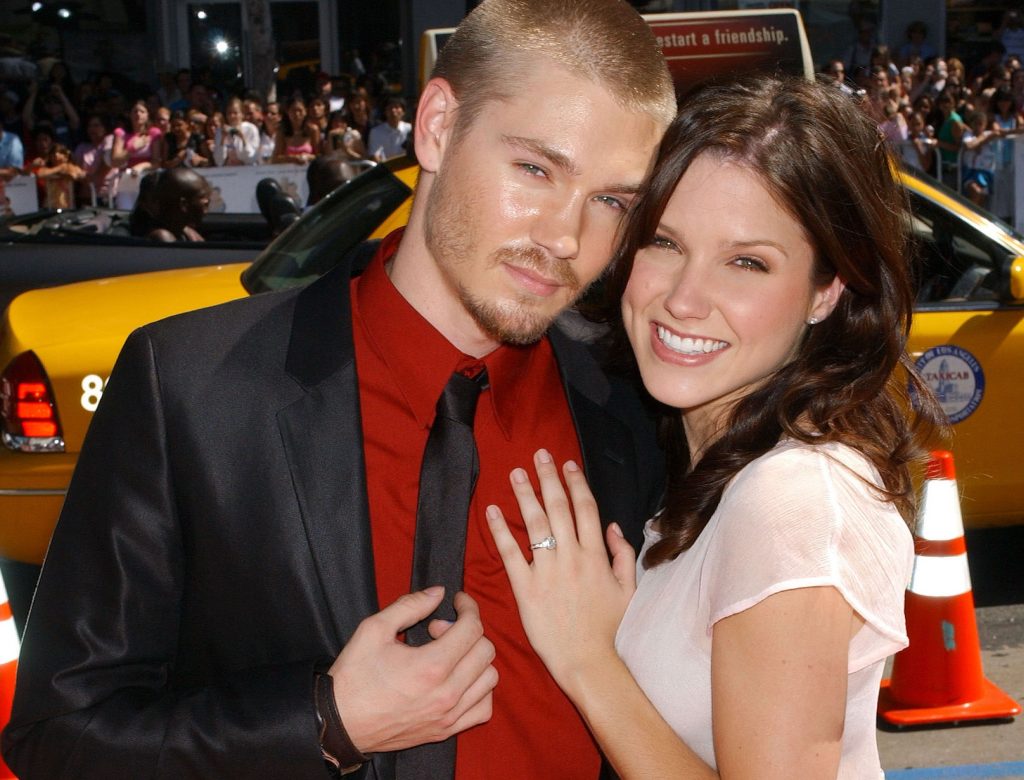 Chad Michael Murray and Sophia Bush met on the set of the hit T.V. show One Tree Hill in 2003. They got engaged a year later and were married in April 2005. However, the marriage lasted only five months before the news of their split hit the presses. Due to the popularity of the show, it gained quite a bit of attention. Bush spoke about the experience many years later, writing for a 2017 Cosmo essay, "the trauma of it was amplified by how public it became, which was incredibly foreign and bizarre to a girl who'd been just another college kid 24 months before her life blew up."
Will Smith & Sheree Zampino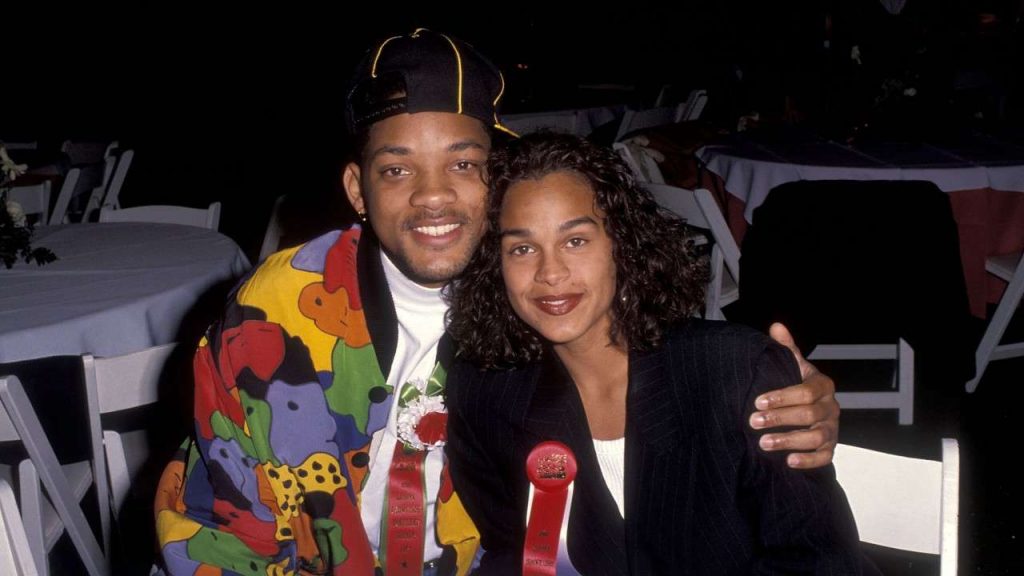 Will Smith's family is pretty famous, including his wife, Jada Pinkett Smith. But before he met Jada, Will used to be married to Sheree Zambino from 1992 to 1995 – he even had a son with her, Trey! Sheree got remarried too, to San Diego Charger Terrell Fletcher, but that marriage also ended in divorce. She is also an entrepreneur right now, the owner of the online business, Sheree Elizabeth boutique.
Nicky Hilton & Todd Meister
American businesswoman and socialite Nicky Hilton got married to money manager Todd Meister in a 2.30 am spontaneous ceremony in Las Vegas in August 2004. However, Todd had proposed several weeks earlier, and the couple had been planning a wedding even though they ended up eloping.
"They were planning on getting married this fall, but while in Las Vegas, they felt there'd be less attention if they did it there," People magazine reported via Nicky's spokesperson. "They also felt it would be more intimate. And it was. This was not a spontaneous decision. Todd had actually proposed several weeks earlier." Planned or spontaneous, it doesn't matter because the marriage was annulled just three months later!
Drew Barrymore & Tom Green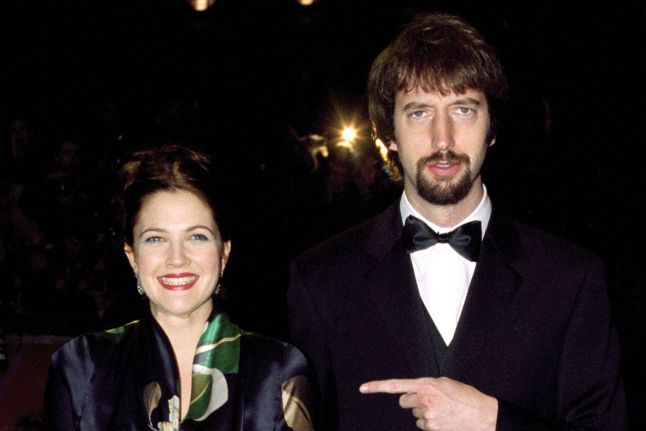 At the height of her career in 2000, Drew Barrymore tied the knot with comedian Tom Green. The couple would go on to star together in movies like Charlie's Angels and Freddy Got Fingered. Maybe spending time at home and work proved to be too much, because Tom filed for divorce after only a few months, citing "irreconcilable differences,"
Years later, Green appeared on Oprah in a Where Are They Now special. Speaking about his marriage to Barrymore, he said, "It was just a brief period of time that I had a brief marriage. I don't really tend to talk about it that much comfortably [or] publicly. All of that was part of that sort of crazy, whirlwind of a time."
Drew Barrymore & Jeremy Thomas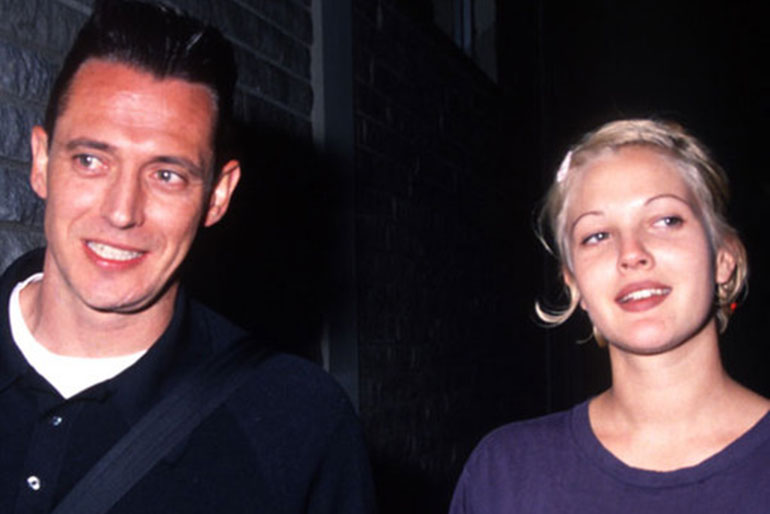 However short Barrymore's marriage to Green had been, at least it was an improvement on her first marriage to Jeremy Thomas, a bar owner. The couple got married in 1994 when Drew was 19, and Jeremy was 31, after a spontaneous decision just six weeks into a dating relationship! The marriage only lasted two months before Barrymore filed for divorce. "I realized my mistake on the day I married him," she said.
Tom Cruise & Mimi Rogers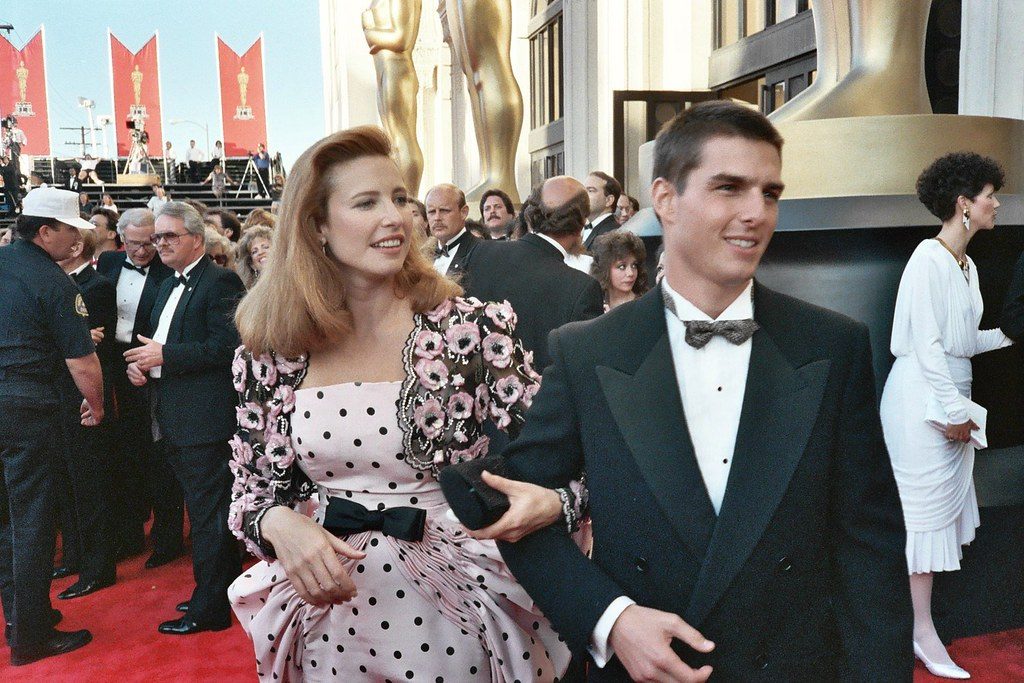 Tom Cruise has had his fair share of high-profile relationships, notably to famous actresses Nicole Kidman and Katie Holmes. But before both of them came along, Tom's first time walking down the aisle was with Lost in Space actress Mimi Rogers. They had a secret wedding in 1987 but made a public announcement of their decision to part ways in 1990. Tom is also famously a Scientologist and rumors have it that it was Mimi who introduced him to the faith!
Eva Longoria & Tyler Christopher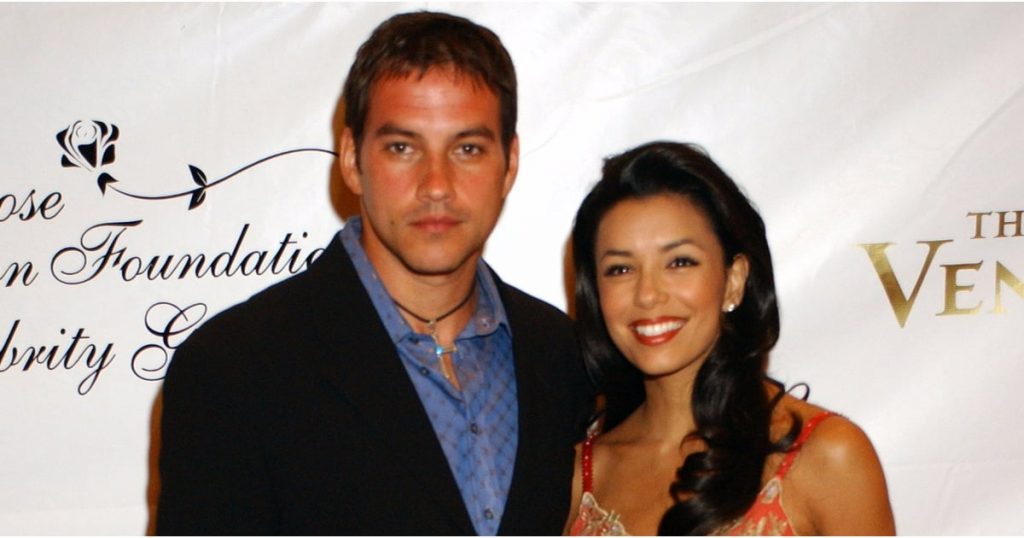 Eva Longoria may be best known for her stint on Desperate Housewives, but she's never been either desperate or a housewife. She has been a wife, though, and not just once either! Her first marriage was to soap star Tyler Christopher in 2002, long before her D.H. days. The couple arrived in splitsville in 2004. Longoria later married and divorced basketball player Tony Parker, but is now married to José Antonio Bastón, president of a Latin American media company.
Zooey Deschanel & Ben Gibbard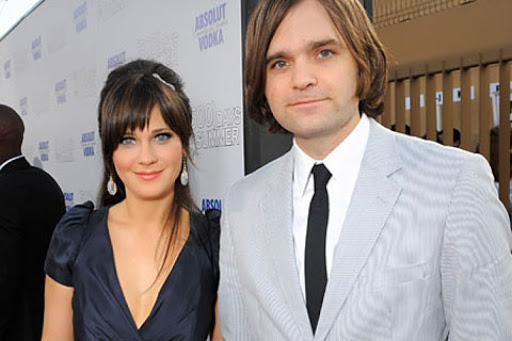 Actress Zooey Deschanel was introduced to musician Ben Gibbard, the frontman of the band Death Cab for Cutie, by their mutual music manager. The couple went on to get married in 2009. In a delightful interview with New York magazine, Ben said, "I'd seen her movies, and obviously, I thought she was gorgeous. I was just awestruck that she was even talking to me." Unfortunately, the marriage didn't last too long, and the couple announced their divorce in November 2011.
R. Kelly & Aaliyah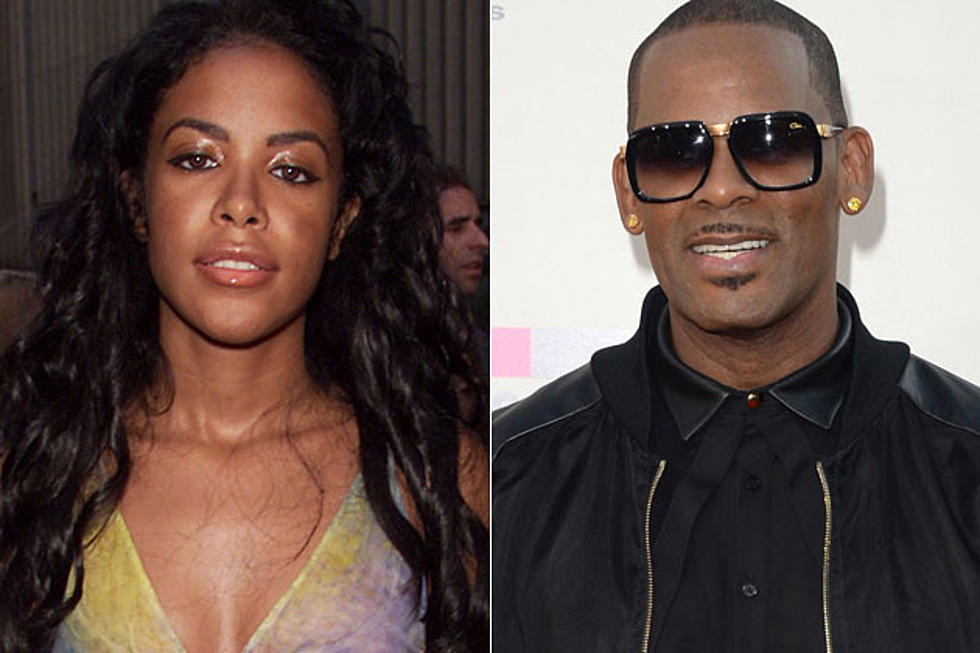 Recent controversy has put R. Kelly and his relationships in the spotlight. According to a marriage license obtained by Vibe, Kelly was married to the late Aaliyah in August 1994, and it was stated that her age was 18 years old. In reality, she would only have been 15, and he was 31 years old at the time! The marriage was annulled a few months later, and both singers signed non-disclosure agreements regarding the matter. Kelly has since denied that the marriage ever happened, but evidence proves otherwise!
Jennifer Grey & Clark Gregg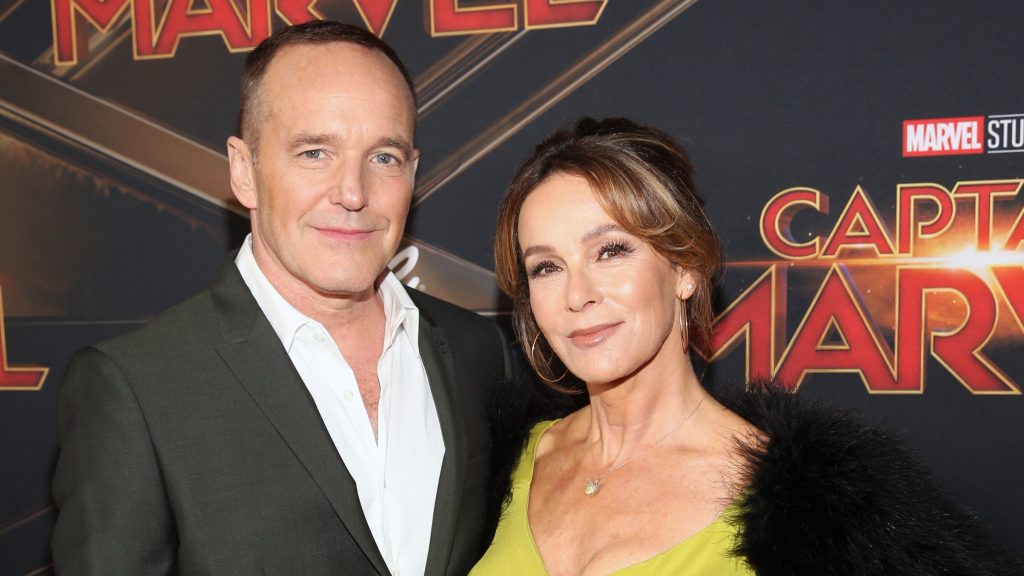 Agents of S.H.I.E.L.D. actor Clark Gregg and Dirty Dancing actress Jennifer Grey tied the knot in a Martha's Vineyard ceremony back in July 2001. Their wedding included a beach theme, a New England clambake menu, and some particular vows regarding the iconic lift scene in Jennifer's most famous movie. "I will never try it," Clark told Today. "That was one of our wedding vows." The best part about all of this is that they are one of the only two couples on this entire list that is still together!
Kid Rock & Pamela Anderson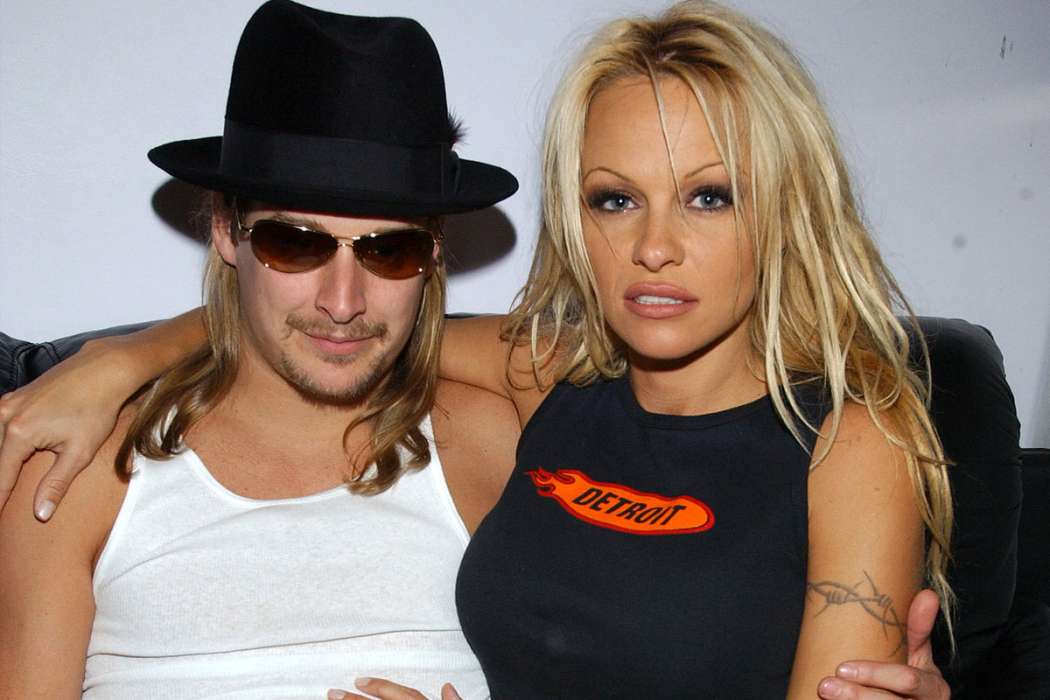 Pamela Anderson is best known for being a Baywatch babe, but her wedding to Kid Rock is also something that gained quite a bit of attention. The two entertainers got married on a party yacht in St. Tropez in July 2006. But by the time that the couple got divorced in November 2007, they weren't even on speaking terms anymore. In fact, the two have never talked post-breakup, according to Pamela.
Kate Winslet & Sam Mendes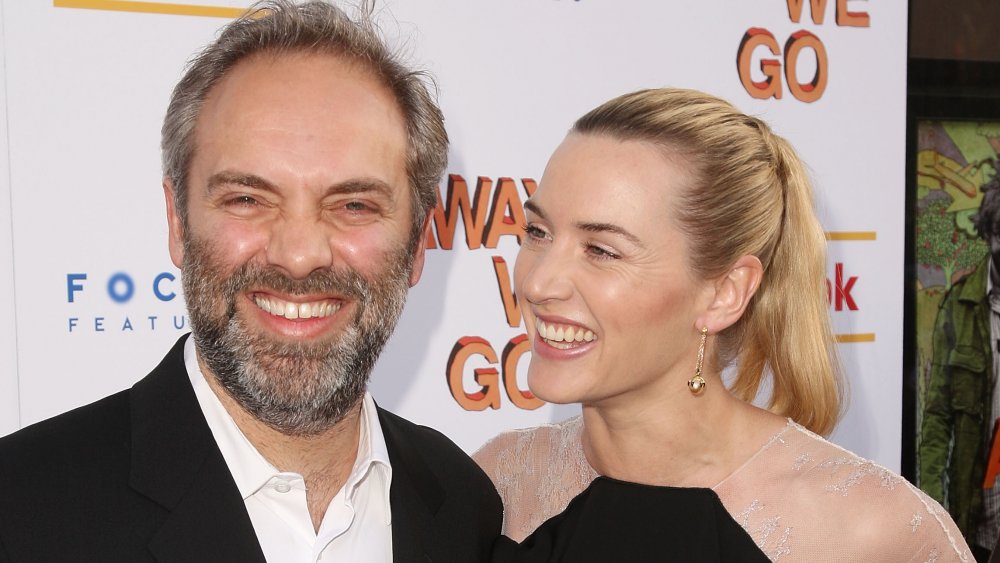 Director Sam Mendes and actress Kate Winslet's 2003 marriage seemed to follow a weird life-imitating-art sort of journey. During the course of their marriage, Mendes directed the movie Revolutionary Road in 2010, starring his wife. The movie followed the story of a couple's relationship that was on the decline. After the movie finished filming, news broke that the real-life couple had also filed for divorce!
Shannen Doherty & Ashley Hamilton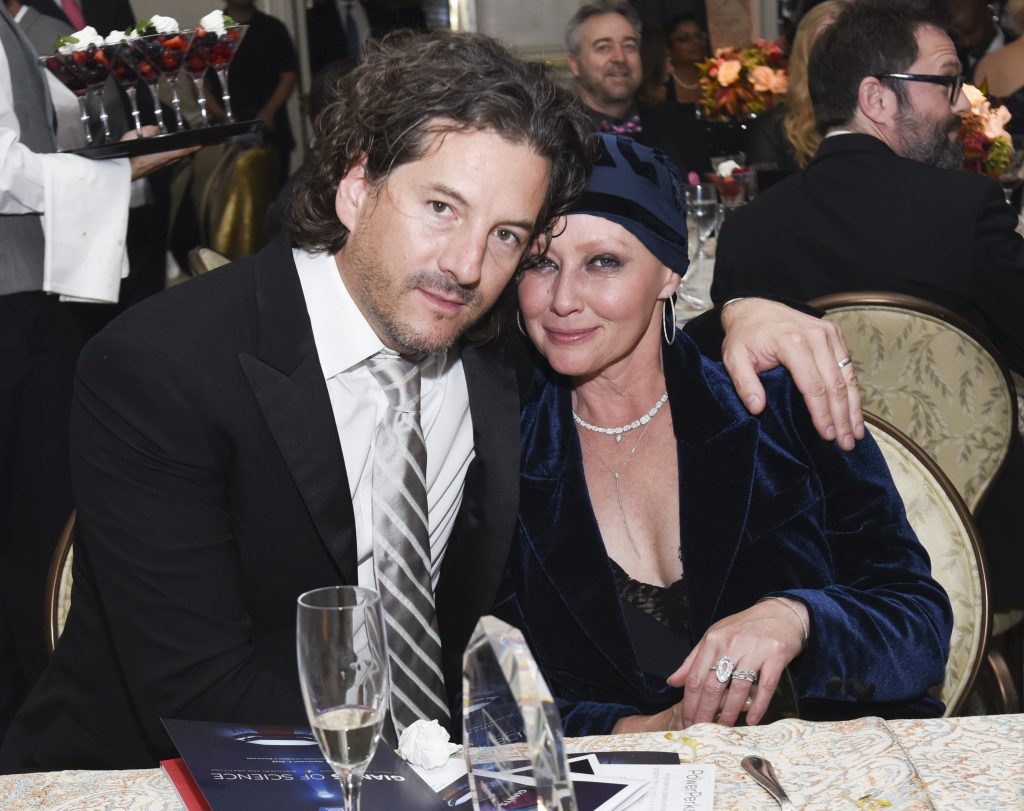 Following some wild teenage years, Ashley Hamilton (son of George Hamilton) got married to 90210 star Shannen Doherty in 1994. The couple were married within two weeks of their first date but ended up divorced just five months later! Even though they were each other's first taste of married life, they have both gone on to marry others, and Ashley also has a young son.
Carmen Electra & Dennis Rodman
Here's another seemingly random '90s celeb marriage that ended up lasting only a year. Carmen Electra and Dennis Rodman said, 'I do' in a 1998 Las Vegas elopement wedding. Talking about their short-lived marriage years later on Oprah's Where Are They Now series, Carmen said, "Our relationship was very passionate. When it was good, it was amazing, and when it was bad, it was the worst." Apparently, Dennis had tried to get the marriage annulled just nine days after the wedding, but they decided to try it out – only to file for divorce a few months after in 1999.
Janet Jackson & René Elizondo Jr.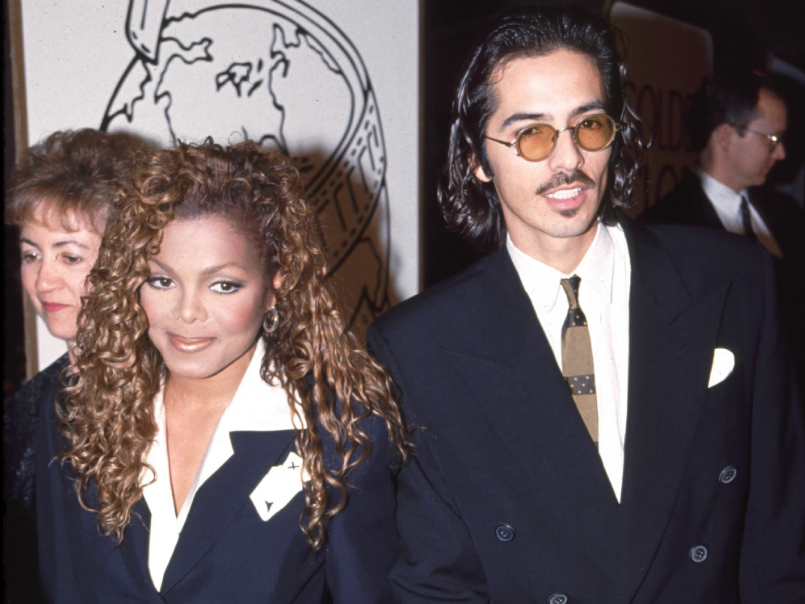 For most of their eight-year-long marriage that began in 1991 and ended in 1999, Janet Jackson and songwriter/director René Elizondo Jr. kept their relationship a secret. But when it came time for their divorce, everything blew up right in the public eye!
A very messy divorce was followed by a lawsuit for $10 million dollars. René accused Janet of manipulating his mental disorder to get him to marry her and to sign an unfair prenup. Janet argued that the cause of their relationship's demise was René's addiction to prescription drugs. In the end, it was René who came out victorious (and $10 million richer)!
Angelina Jolie & Billy Bob Thornton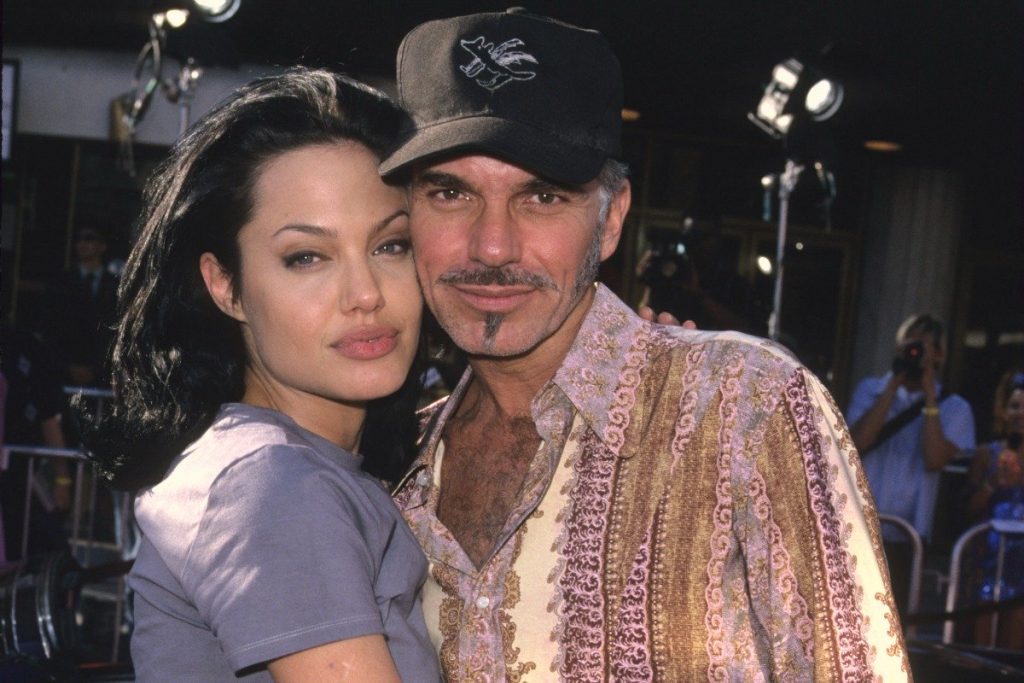 Well, before #Brangelina was a thing, actress Angelina Jolie was married to Billy Bob Thornton. Their relationship lasted from 2000 to 2002 and sparked rumors of the couple hooking up in their limo before award shows and wearing necklaces containing the other's blood. However, Billy Bob claims that their marriage "wasn't as crazy as people wrote about."
Renée Zellweger & Kenny Chesney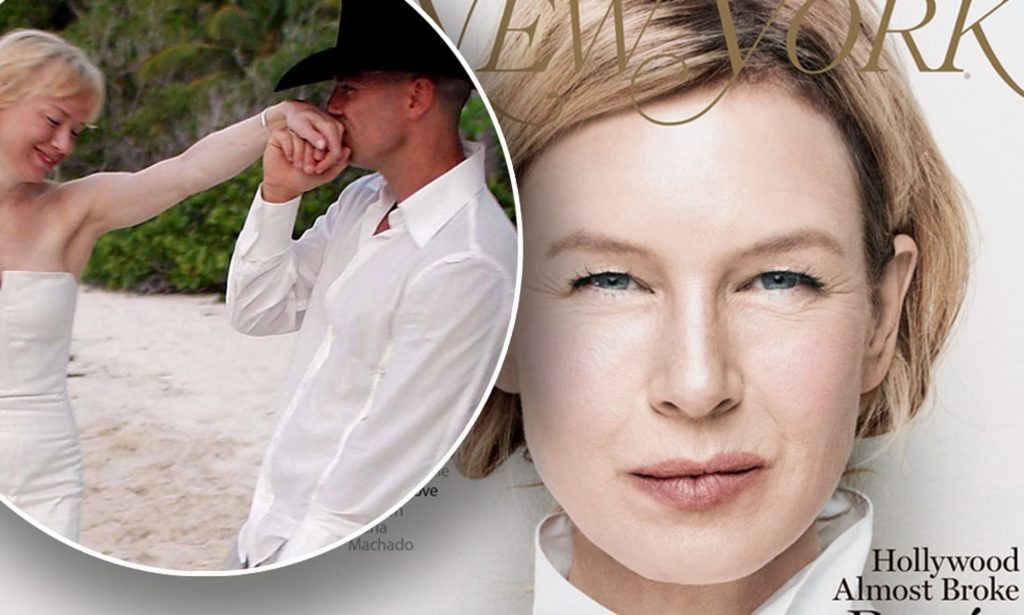 For four short months in 2005, Bridget Jones Diary actress Renée Zellweger and actor Kenny Chesney were married. When she filed for divorce, Zellweger ended up mentioning "fraud" as the reason for separation. However, she insisted that her choice of wording was "simply legal language and not a reflection of Kenny's character."
Kim Cattrall & Mark Levinson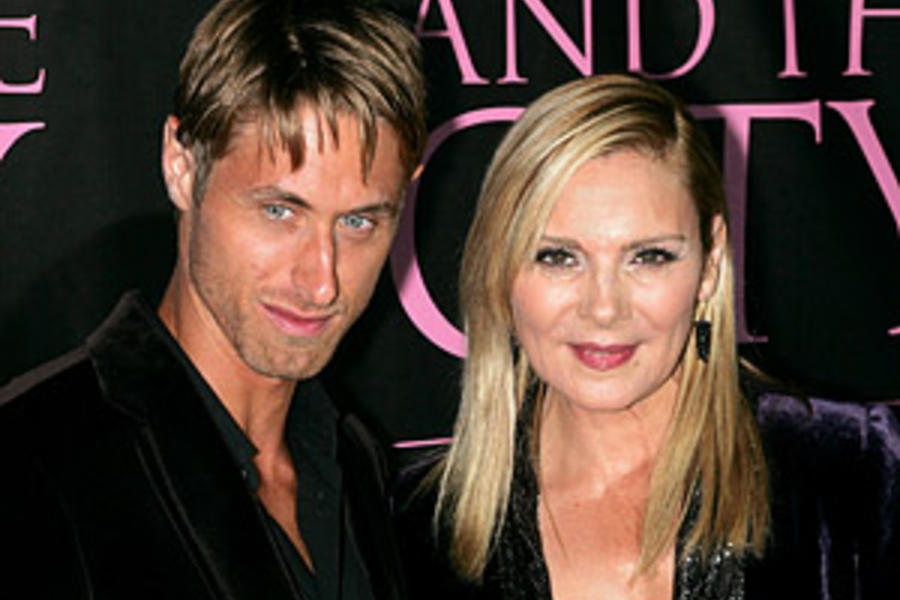 Sex and the City actress Kim Cattrall married Mark Levinson in 1998. Their marriage was obviously very successful in a specific department because the husband and wife duo co-wrote a book titled Satisfaction: The Art of the Female Orgasm in 2002. Unfortunately, not much else seemed to be going right, and the couple filed for divorce in 2004.
Although S.A.T.C. was the most successful venture of her entire career, it did end up causing a rift in her personal life. She says the work schedule was so brutal that it broke them up. "It cost me my marriage because I was never home. I was never there, and my husband got lonely and upset and competitive, and it was tough, it was really hard."
George Clooney & Talia Balsam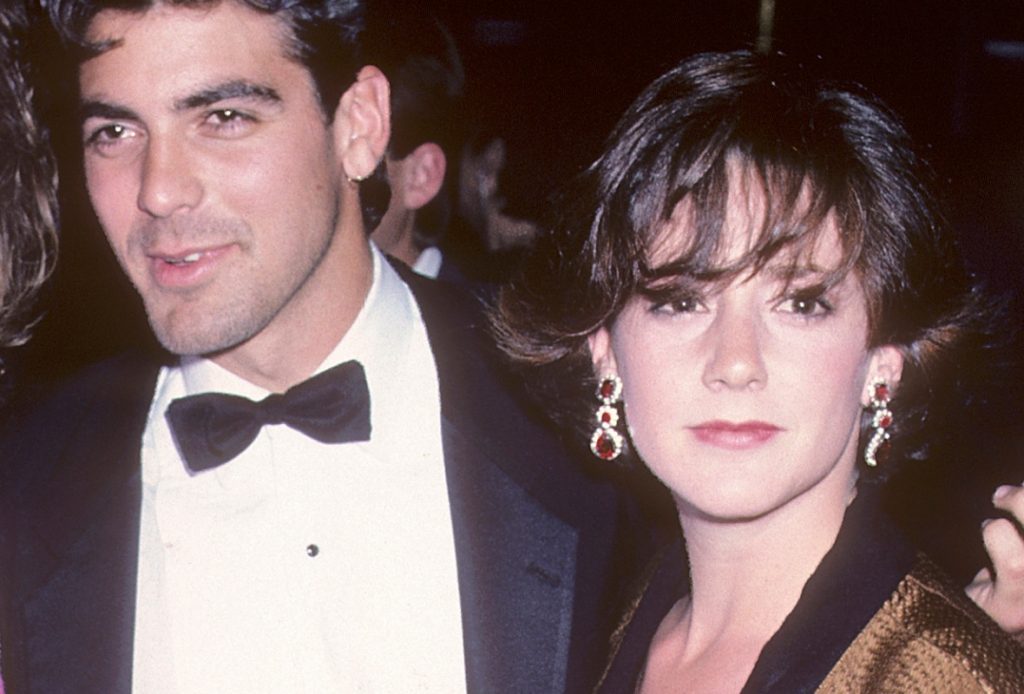 George Clooney and Amal Alamuddin are one of Hollywood's golden couples, but George was once married long before he met his current wife – and it was so tumultuous that he swore never to get married again! Speaking of his 4-year long marriage to actress Talia Balsam that began in 1989, he told Barbara Walters in 1995, "I won't get married again because I wasn't very good at it." Thankfully, he decided to give it another shot, albeit many years later.
ma Thurman & Gary Oldman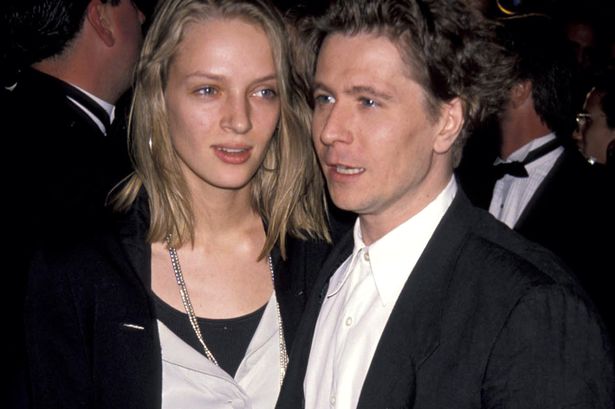 Famous actress Uma Thurman, who is best known for playing a badass in Kill Bill, married fellow actor Gary Oldman in 1990. Gary was 12 years older than Uma, and she was his second wife. The couple split only two years later, and Oldman is now on wife number five, Gisele Schmidt. Uma herself married Ethan Hawke in 1998, but they also divorced in 2005.
Kaley Cuoco & Ryan Sweeting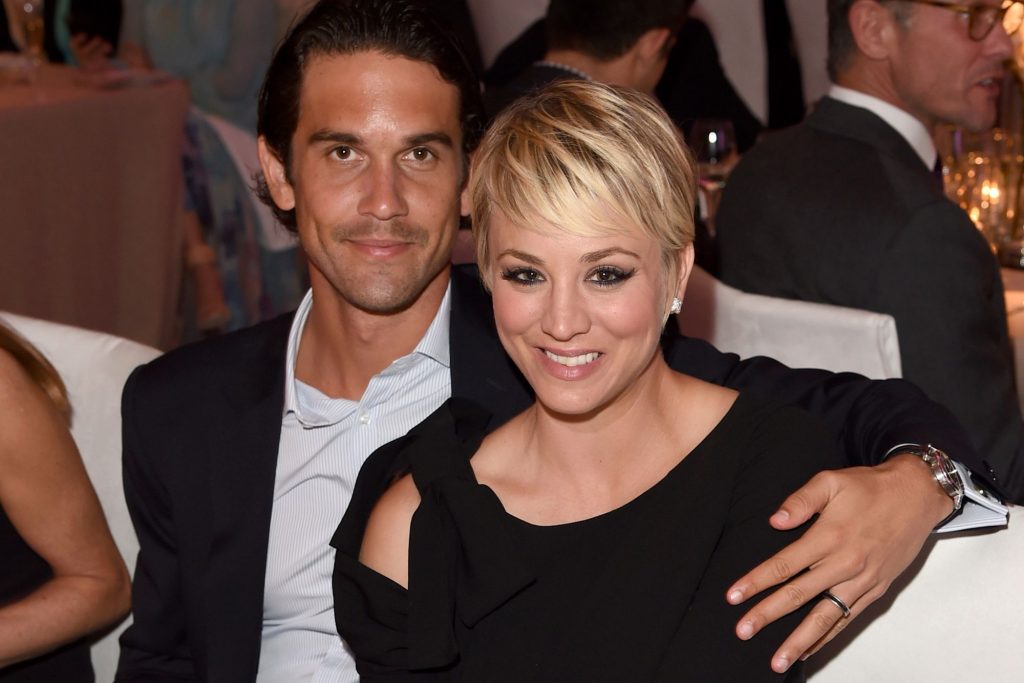 Big Bang Theory star Kaley Cuoco seemed to be caught up in a whirlwind romance when she married tennis pro-Ryan Sweeting in 2013 after dating him for only three months. Alas, the marriage ended in bad terms only 21 months later. Speaking about this adamant phase of her life, Kaley opened up in a Cosmopolitan magazine interview, saying, "I married someone the first time who completely changed. The person I ended up with was not the person I originally met. And that wasn't my fault—that was his."
Audrina Patridge & Corey Bohan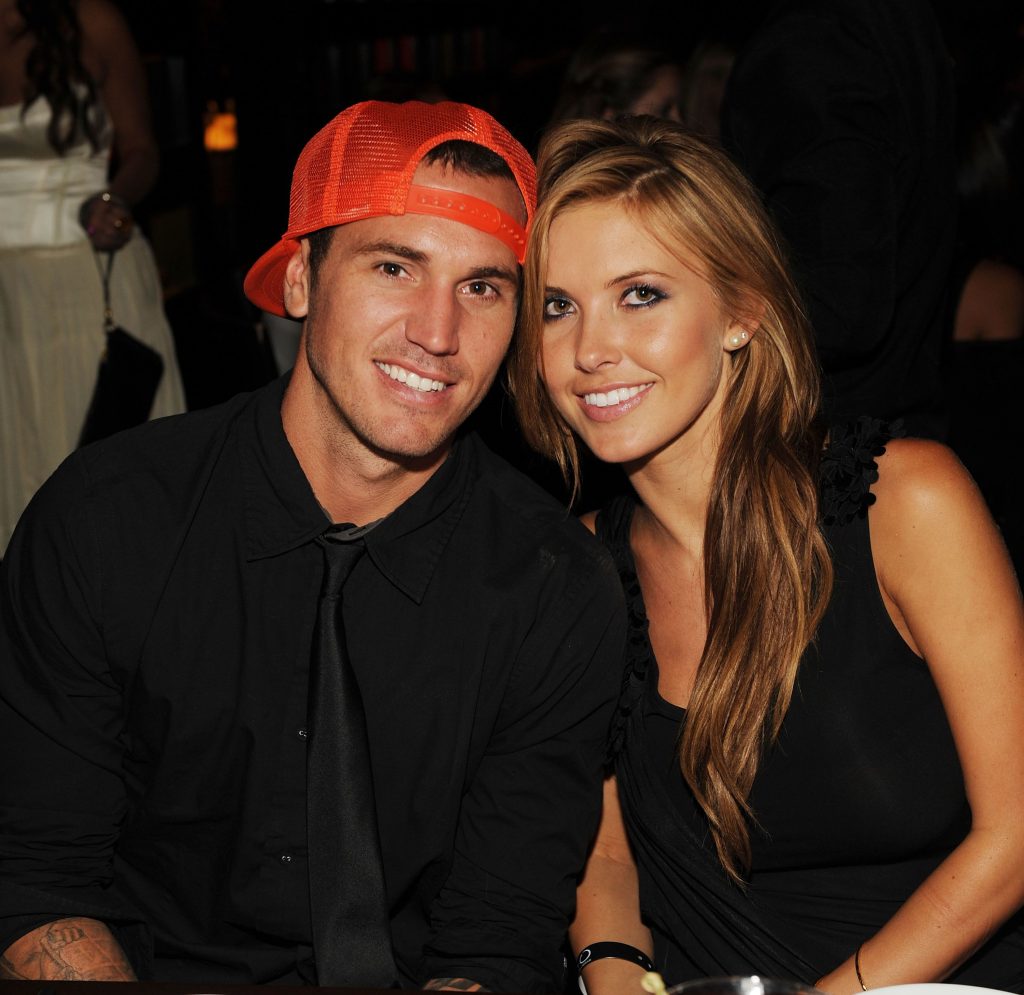 Professional BMX biker Corey Bohan and The Hills star Audrina Patridge were already the parents of a baby girl named Kirra before they got married in a beautiful wedding ceremony in Hawaii in November 2016. However, their actual marriage wasn't as pretty and only lasted less than a year. Audrina ended up filing for divorce and a temporary restraining order against Bohan, citing an alleged violent outburst in the court documents. After a drawn-out custody battle, Audrina was granted sole custody of her daughter.
Britney Spears & Jason Allen Alexander
The reality show Britney and Kevin: Chaotic showed fans all about Britney Spear's marriage to Kevin Federline. But many people do not know that Britney was married to her childhood best friend Jason in 2004. They got married in a Las Vegas ceremony at the famous Little White Wedding Chapel. However, it seems like they had been better off as friends since Britney ended up filing for annulment just two days later!
Colin Farrell & Amelia Warner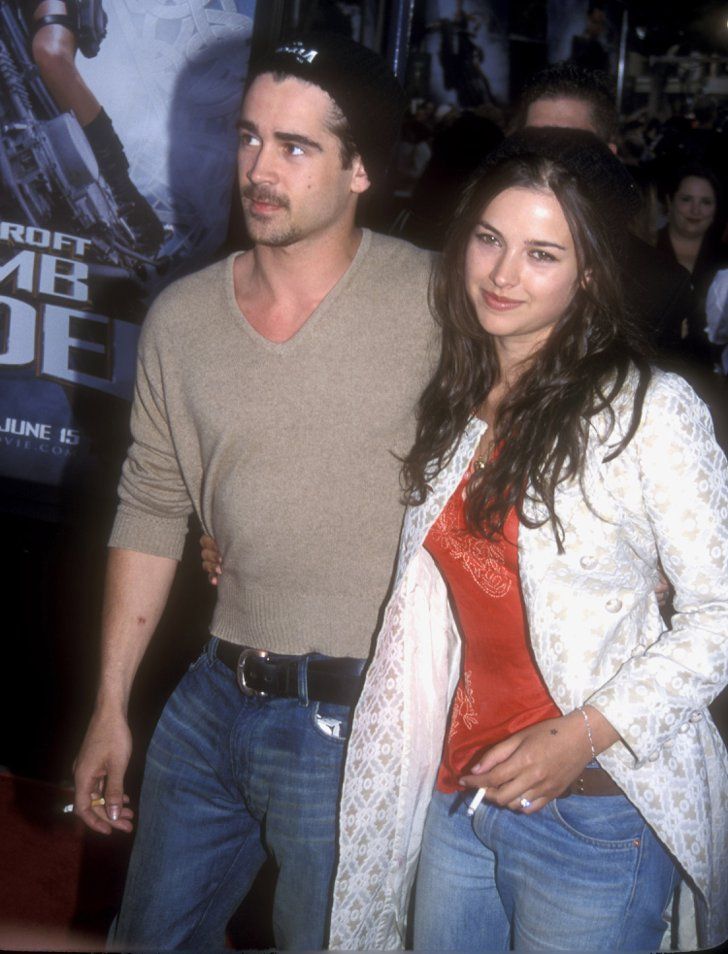 In 2001, when Colin Farrell was 25 years old, he got married to fellow English actress Amelia Warner, who was only 19 at the time. After six months together, they decided to go their separate ways. Amelia then went on to marry Jamie Dornan, but according to her, the first time didn't even count as it was never legal! She told The Sun, "We had a ceremony on a beach in Tahiti that was by no means legal, and we knew it wasn't… It was just a thing we did on holiday."
Jim Carrey & Lauren Holly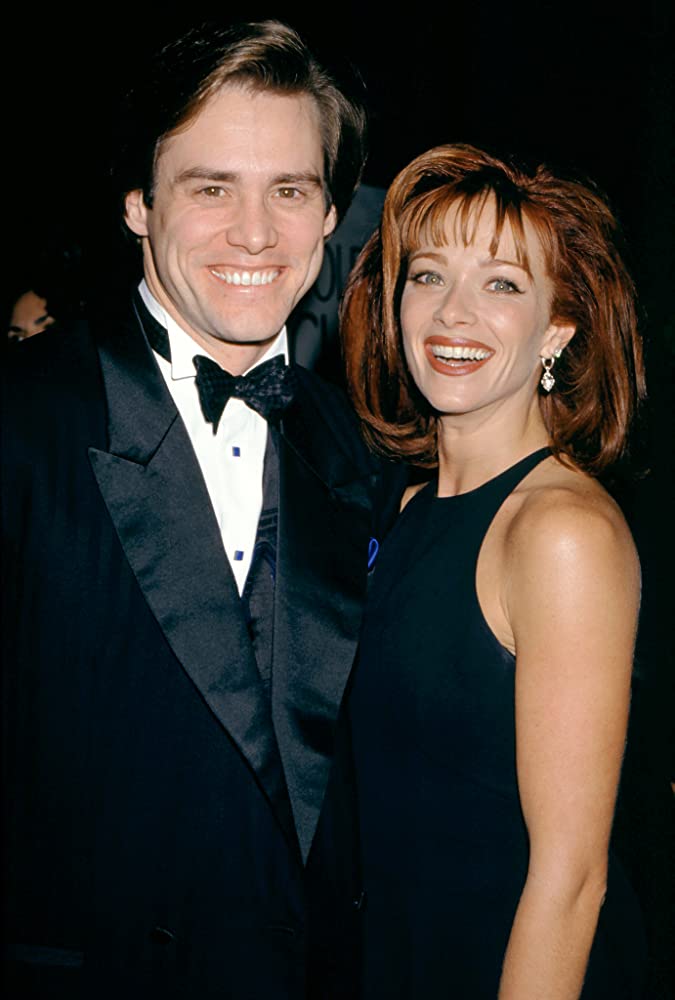 Legendary actor Jim Carrey met his second wife, Lauren Holly, when she auditioned for a role in his iconic movie, Ace Ventura: Pet Detective. Holly didn't get the part, but she landed a much bigger gig as Jim's wife. The two wed in a mountaintop ceremony in 1996, but their divorce came just nine months after. As a rising actress, Holly hadn't experienced as much fame up to the point of becoming Jim's wife, which made the media attention that was put on their split very difficult on her.
Katy Perry & Russell Brand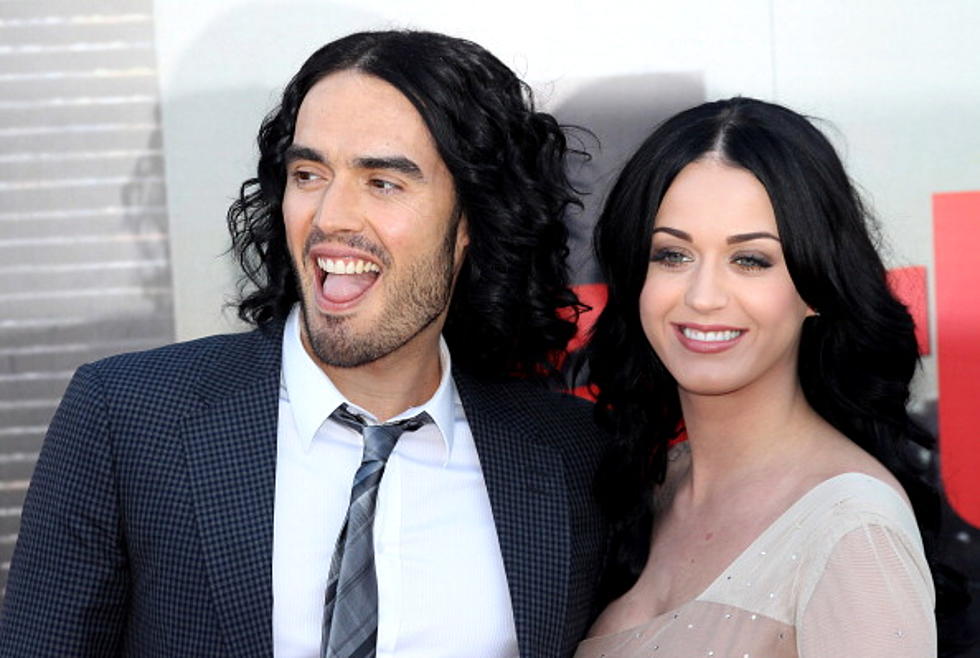 Katy Perry has been in some pretty high-profile relationships, including her recent engagement with Orlando Bloom. But back in 2010, the pop singer got married to British actor Russell Brand – making them one of the most famous couples around. They had a lavish wedding ceremony in Northern India after Brand had proposed to Perry outside the Taj Mahal! But this fairytale-like romance didn't exactly last, as they split up after just 14 months of wedded bliss (or not).
Wiz Khalifa & Amber Rose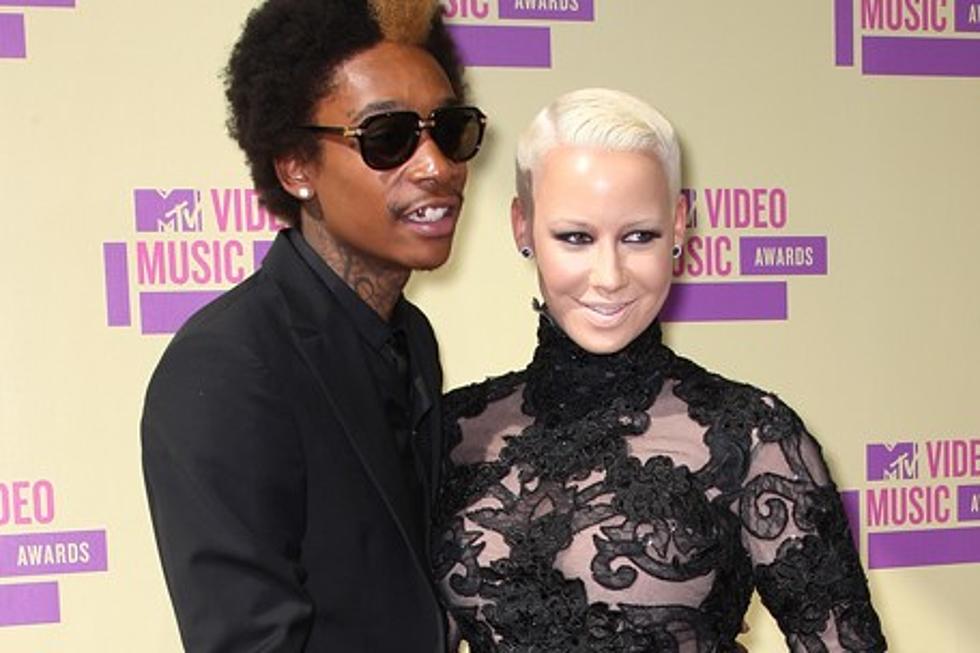 Actress Amber Rose and rapper Wiz Khalifa tied the knot in 2013 after two years of dating, during which time they had even become parents to a son. However, the marriage only lasted 14 months, and the actress filed for divorce, citing "irreconcilable differences." Rose says that despite the split, they are still excellent friends. "It's so crazy that we are literally the best of friends. We hang out all the time," she shared.
Talking about why the marriage didn't last on SiriusXM's B Real With Bethenny (via Us Weekly), she said, "I feel like we just rushed into marriage because we were so deeply in love, and we kind of had a rough patch in our marriage."
Carey Mulligan & Marcus Mumford
It seems like the secret to a successful celeb marriage is keeping everything private, because Carey Mulligan and Marcus Mumford have been married since 2012 and are still going strong! The English actress and Mumford and Sons frontman dated for less than a year before they decided to take the leap. They now live in England with their two children.
Paula Abdul & Emilio Estevez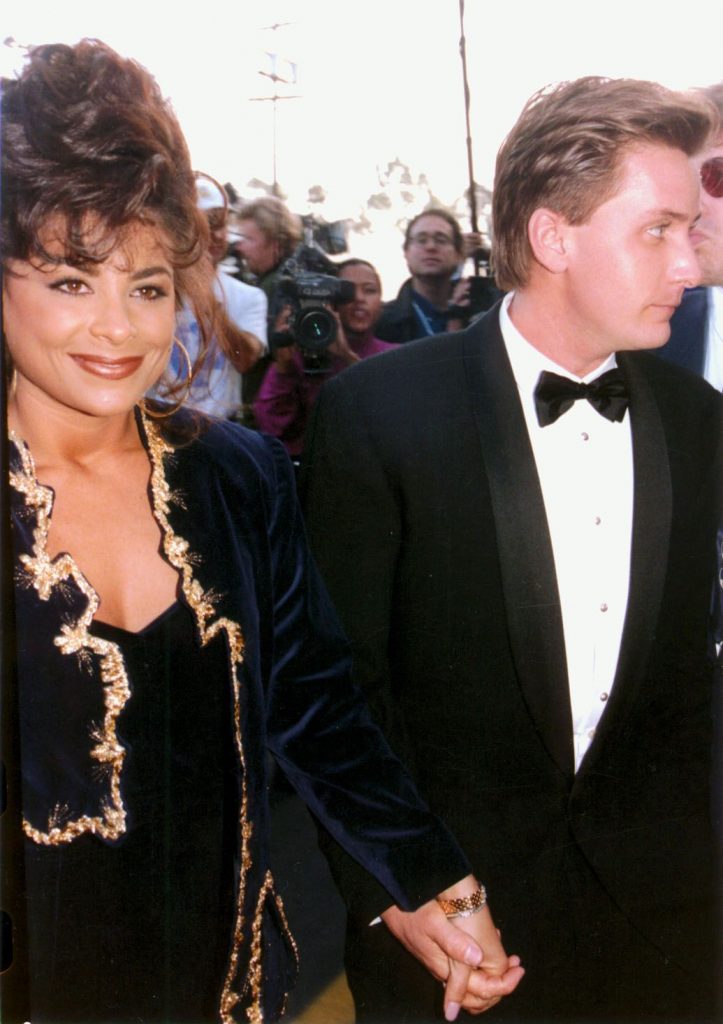 Paula Abdul may now be best known for being a judge on American Idol, but she only got there thanks to her successful singing career in the '80s and '90s. The former pop singer used to be married to another '80s star, Brat Pack member Emilio Estevez (Martin Sheen's oldest son and also the former fiancé of Demi Moore).
The two superstars got married in 1992 in Santa Monica, but were divorced just two years later. Although they loved each other, ultimately, it came down to the fact that Emilio didn't want children (he already had two from a previous relationship). "It was tough for him to admit that he couldn't handle having kids again. It was heartbreaking for us both," Paula revealed in a People magazine interview.
Emmy Rossum & Justin Siegel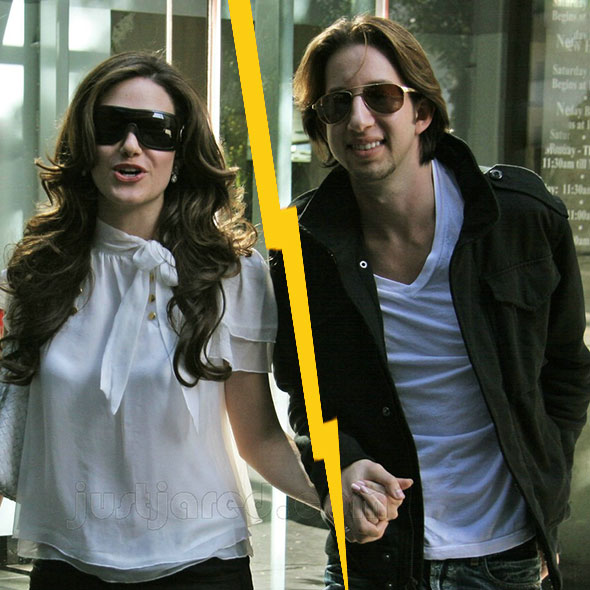 Fellow actors Emmy Rossum and Justin Seigel got married in 2008 but filed for divorce just two years later in 2010. Emmy then went on to marry director Sam Esmail. In 2012, she opened up about her marriage and divorce with Justin Seigel to InStyle, saying, "Everyone messes up in relationships and has peaks and valleys in their personal lives. When I realized it wasn't the end of the world, and I would keep on standing, I knew it was going to be okay."
Share On Facebook