The Luxurious Jets, Yachts and Cars Owned By 24 Celebrities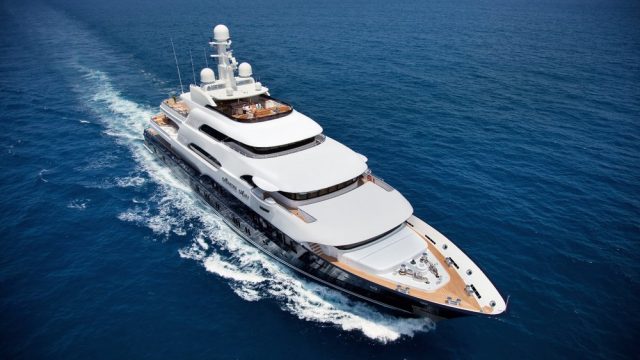 We can all agree that the best perk of being a celebrity aboveall the fame and adoration is probably the money and luxurious lifestyle it comes with. That's one of the reasons why so many people aspire to be like celebrities, look like they do, act like they do, etc.
Many celebrities get around town on their sweet rides and travel business class on flights, but for those who are super rich, travel means more than just a BMW or a first class plane ticket. It means having their own private jets and luxury yachts! Whether they use them for business or pleasure, here are 24 of the most stunning ones.
1. Bill Gates – Bombardier BD-700 Global Express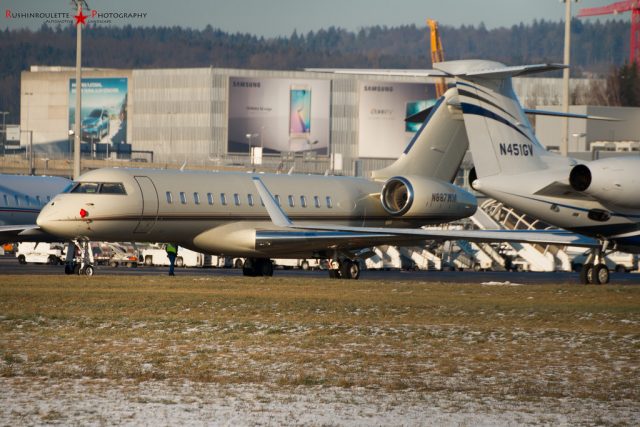 Bill Gates is the current second richest man in the world (as of October 2017). Although he does not like spending extravagantly and is the biggest celebrity philanthropist – he has even pledged half his wealth to charity – one of the few luxury items he's allowed himself to splurge on is the $40 million private plane.
The flight comes with room for up to 19 guests, the range to fly from New York to Tokyo nonstop (not many commercial flights can even do that), and an avionics suite, which gives the Global Express optimal flying efficiency and great navigation capabilities.
2. Angelina Jolie – Cirrus SR-22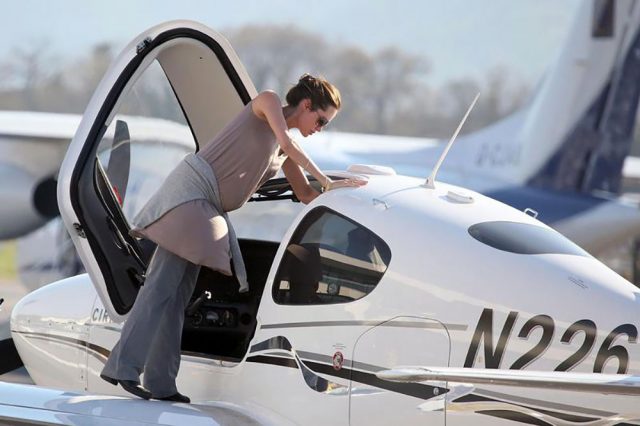 Not only is Angelina Jolie a super-talented Oscar-winning actress, she is also a licensed pilot! She is the owner of a Cirrus SR-22, one of the fastest single-engine aircrafts around in the world with speeds of up to 300 miles. It might not be a luxury aircraft, but owning an airplane itself is a luxury, don't you think?
3. Beyoncé & Jay-Z – Galactica Star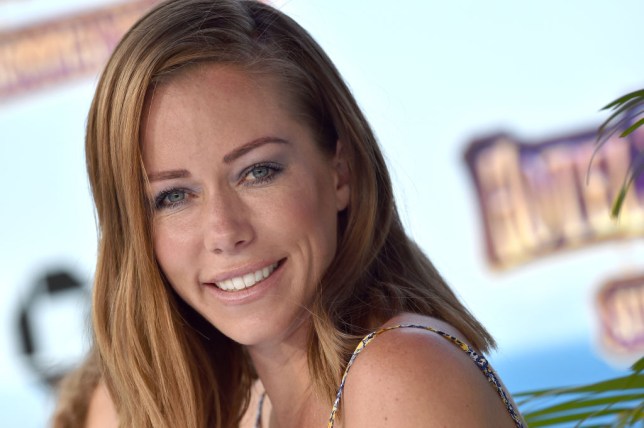 This superstar couple lives the superstar life – there's no two ways around it. One of the ways they enjoy their wealth is through their $73 million yacht that measures around 213 feet called the Galactic Star. It almost looks like a cruise ship, but is only built to accommodate 12 guests at once. This luxury ship comes with a bar, jacuzzi, private rooms, and a fully-stocked kitchen. The yacht is also said to consume 30% less energy than others of its size, which yay, for being environment-conscious, I guess?
4. Billy Joel – Vendetta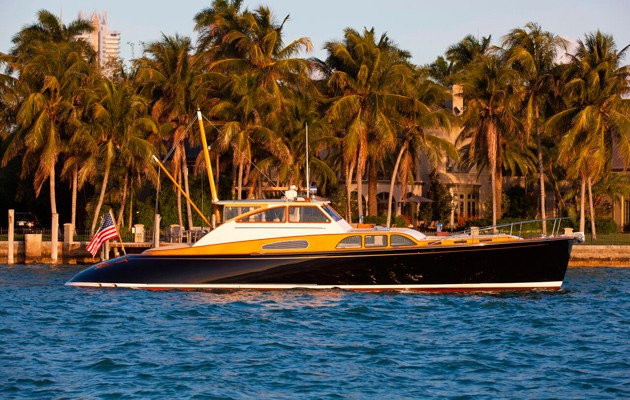 Billy Joel is one of the most famed musicians in American history, but he's all retired now and enjoys his time lounging on his 57-feet yacht. The piano man tends to use the vessel more as a mode of transportation, utilizing it to commute and cruising along Long Island Sound. But, whatever floats his boat!
5. Bono – Kingdom Come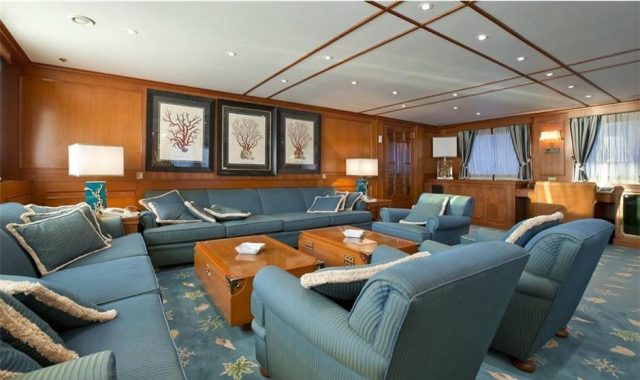 Bono is another celebrity that knows how travel in style. His 198-foot yacht is called Kingdom Come, and apt name because it is a mini kingdom! It comes with an expansive deck that is comfortable, stylish and perfect for entertaining guests. The rooms and bathrooms in the yacht also all look like they are straight out of a luxury hotel's catalog.
6. Brad Pitt & Angelina Jolie – Ghost Yacht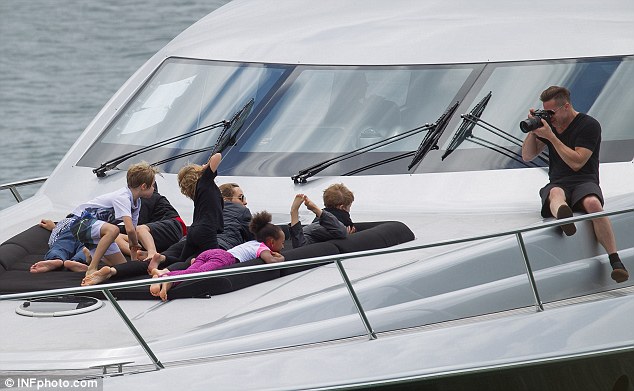 The now ex-power couple Angelina Jolie and Brad Pitt purchased massive yacht for themselves and their six kids back when they were together. It reportedly cost them over $300, including redecorating costs of switching to Italian marble and installing a technology that would make digital cameras from working around the boat (to keep the paparazzi at bay).
7. Diane von Fürstenberg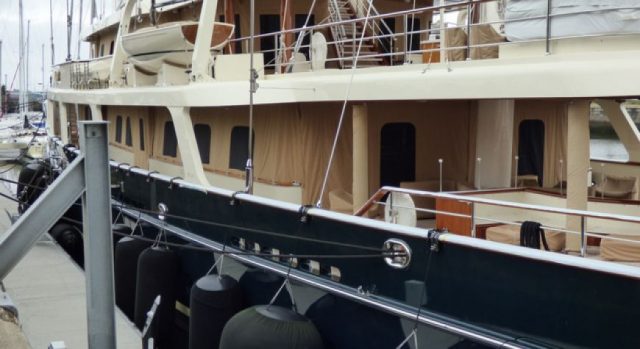 Diane von Fürstenberg is another celebrity to own a luxurious boat, and at 305 feet long her EOS yacht is one of the largest in the world. Diane often takes advantage of the mammoth vessel, holding frequent parties, having guests over, and even loaning it out to her celebrity friends. But the one rule everyone aboard Diane's yacht needs to follow is that they need to have their footwear off!
8. Jimmy Buffet – Hemisphere Dancer Seaplane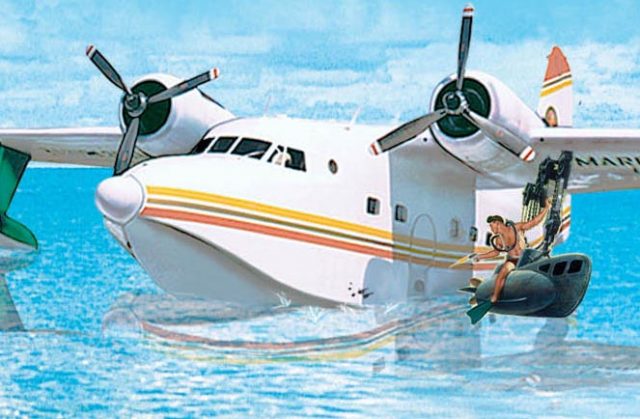 Jimmy Buffet isn't interested in owning a private jet OR a yacht – he wants both! Jimmy Buffet's seaplane is a combination of both, so he can literally go from flying to sailing in a matter of minutes. The plane has also been in some interesting situations, including the time when it was shot at in Jamaica in 1996 because the locals thought Jimmy Buffet was a drug runner. Yikes! Although Buffet does not use the vehicle anymore, you can still see it in all its glory if you visit the Margaritaville restaurant in Orlando.
9. Eric Clapton – Va Bene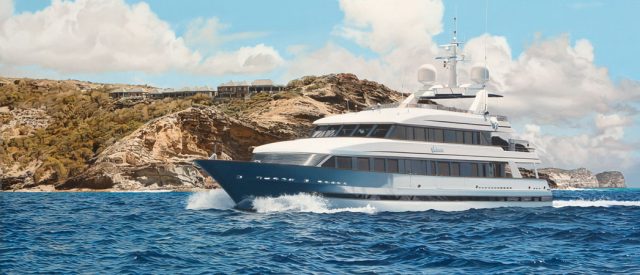 Eric Clapton joins the list of stars with luxury yachts, but his is definitely different. The boat was first built in 1992 and had passed through many owners until Clapton himself bought it in 2005. Clapton is an art enthusiast, and has turned the vessel into a sort of floating art gallery, filling it with incredible sculptures, paintings, and other art that would probably hang in a museum if they weren't here! The yacht also comes with a 13-member crew and enough space to have up to 12 guests stay overnight.
10. Giorgio Armani – Main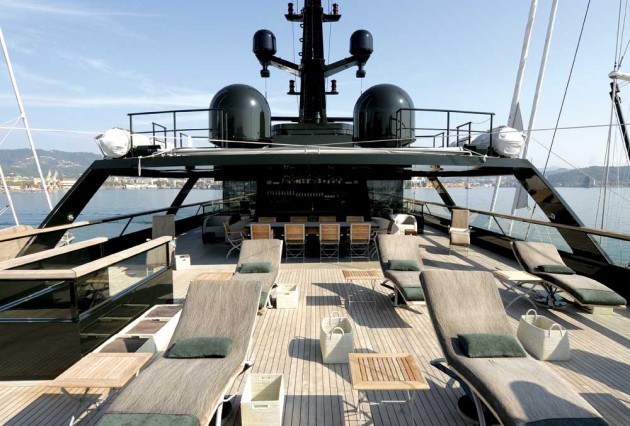 Giorgi Armani travels as he dresses – in style. His 213-foot, black-colored yacht is certainly not going to blend in, thanks to its size and color, but that's no problem for the fashion mogul. The yacht is estimated to have cost $60 million and has enough space for 14 crew members plus 14 guests. His yacht, as you may have guessed, is extravagantly decorated, and comes with a hot tub, movie theater, deluxe cabins, and a sundeck. It also has a range of 6000 miles, which means it can travel really far.
11. Justin Beiber – Gulfstream G6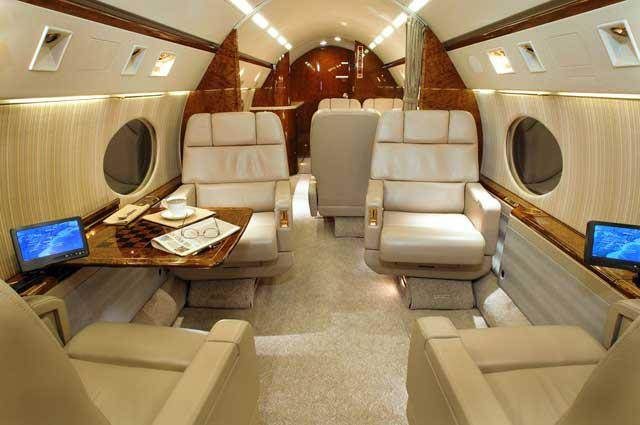 Justin Beiber is a young pop singer that stars in the dreams of many a teenage girl. And his private jet stars in the dreams of their fathers. The singer got his own private jet for Christmas a few years back, which instantly makes anything Santa's bringing you this year seem like a bag of packing peanuts.
His jet is elegantly decorated on the inside, with wide cream-colored leather seats that recline all the way back, a few TVs, a posh bathroom, and more. It's a beaut!
12. Harrison Ford – CJ3 Citation Jet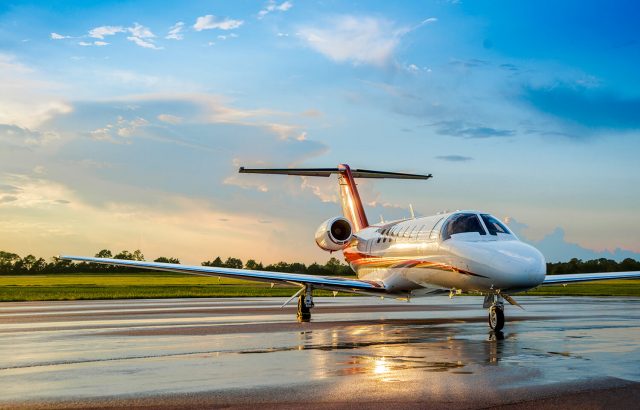 Of course, the man who is famous for flying the Millennium Falcon has to own a private jet of his own in real life, right? Wrong, cause he definitely owns more than just one – so many that he even has his own private hangar at the Santa Monica Airport. His favorite, though, appears to be his CJ3 Citation Jet that reportedly cost him around $4.6 million. The twin-jet plane might not be as big or agile as the Millennium Falcon, but it has advanced aviation technology and can reach speeds of nearly 500 mph.
On top of all that, Harrison Ford is also a licensed pilot, so he can fly his own plane or have someone else do it while sits back and relaxes on the passenger seat.
13. Jay-Z – Bombardier Challenger 850 Learjet
No gift you'll give your father (or husband) could compare to what Beyonce gave Jay-Z on his first Father's day. Yeah, he got a private jet. Not just any private jet, but one that cost $40 million, had a living room with leather couches, a bedroom, a kitchen and 2 bathrooms. Wow! The plane is also big enough to accommodate more than 15 guests, so they can take their extended family or close friends on a trip around the world easily!
14. Nicole Kidman – Sunseeker Manhattan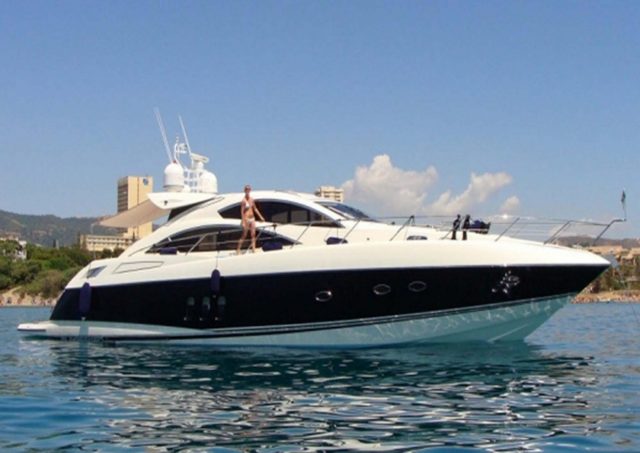 Clocking at around $4.5 million, Nicole Kidman's private yacht is one of the "cheapest" ones on this list, which is just ridiculous! However, her yacht, Sunseeker, still consists of 5 cabins and an expansive deck, and is able to hold up to eight guests. That sounds pretty good to me!
15. Sean "Diddy" Combs – The Maraya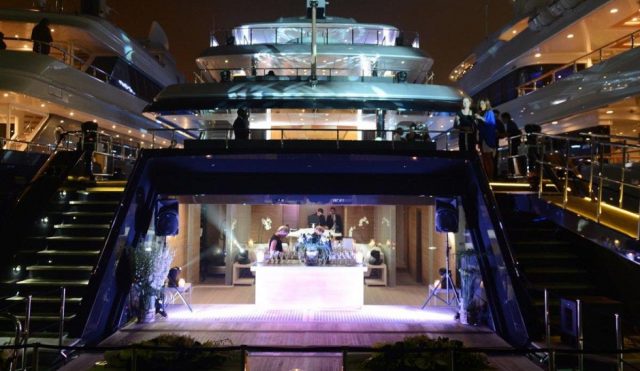 Sean Combs is another one of our wealthy individuals to enjoy the good life on a floating piece of expensive metal – and quite a big one at that. His boat, The Maraya, cost him around $65 million and measures around 177 feet. The top of his boat features a party floor, designed to look like a night club and equipped with a fully-stocked bar. The lower deck has jet skis and other water activity equipment. The Maraya is able to comfortably host up to 12 overnight guests, and also comes with a kitchen and crew members to tend to the guests.
16. Paul Allen – Octopus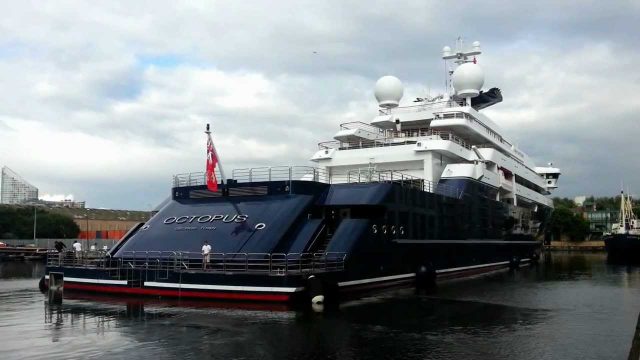 The Microsoft co-founder certainly knows how to enjoy life! Paul Allen's private yacht, Octopus, is basically a mansion on water, costing him around $200 million. The yacht is home to a movie theater, a basketball court, a glass-bottomed pool, and two helicopter pads! The yacht also comes with a 60-person permanent staff and crew, two submarines and an extra 63-foot boat just for transporting people one and off the yacht!
17. Richard Branson – Falcon 900EX Jet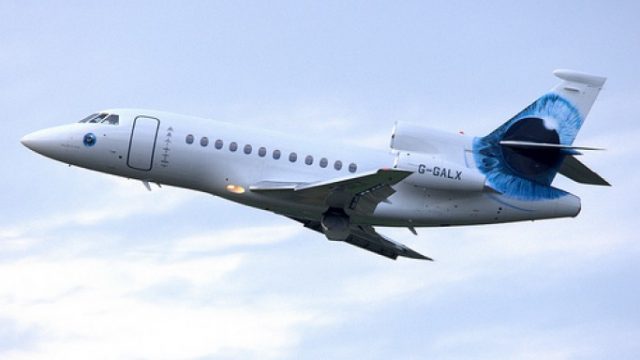 There's no doubt that billionaire Richard Branson would travel in style, but his private plane is also one of the coolest! The Falcon 900EX Jet is one of the fastest jets in the world, capable of speeds up to 600 mph. The inside of the jet has customized seating and on the outside, there is a decal of Branson's iris on the plane's tale.
Making the plane even cooler is the fact that Barrack and Michelle Obama used Branson's private jet to go on vacation shortly after his stint as the POTUS ended.
18. Leonardo DiCaprio – Topaz Yacht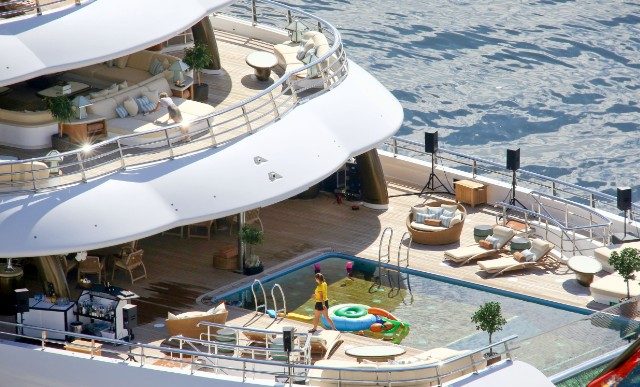 Leo's partying it up on his private yacht and there's not n iceberg in sight (thankfully). The sight of him and his friends lounging about on the 482-foot, three-story high yacht also reminds us of another one of his movies – The Wolf of Wall Street. Although the yacht technically belongs to Sheikh Mansour bin Zayed Al Nahyan, the owner of Manchester City soccer team, Leo famously rented it out during the 2014 football world cup to hang out off the coast of Brazil.
19. Roberto Cavalli – Baglietto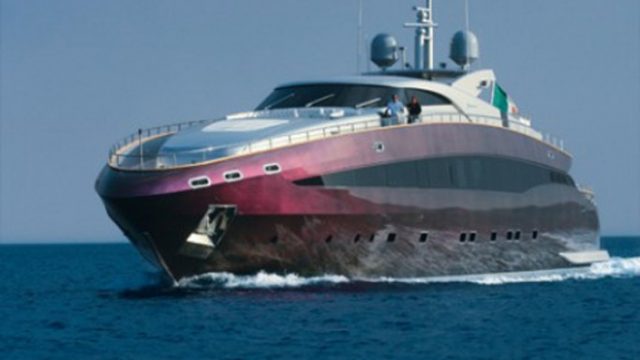 Robert Cavalli's Baglietto is one of the most unique yachts in the world, especially the fact that the outside of it changes color depending on the angle it is viewed in! The 134-feet yacht reportedly cost the fashion icon around $50 million. Baglietto comes furnished with a massive dining table, jacuzzi, and is fully stocked with finest Italian wines. That's why it's the perfect place for the fashion designer to hold dinner parties for friends, families, and fellow celebrities.
20. Steven Spielberg – Seven Seas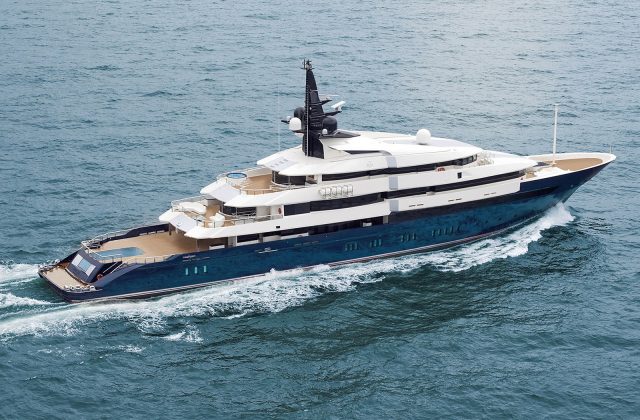 Steven Spielberg's 282-feet yacht is another one of the biggest we've seen on this list, and it's basically his own private island. Although it cost him $184 million, it sure seems worth it for all the amenities it comes with. They include: a pool, spa and massage center, a 15-foot high movie screen, and a helicopter pad. For those who want to get some exercise, there's the infinity pool for a swimming session or the gym for a good workout. The Seven Seas is also equipped with everything one would need for their water sport of choice, including snorkeling, kayaking, and so much more.
21. Taylor Swift – Dassault Falcon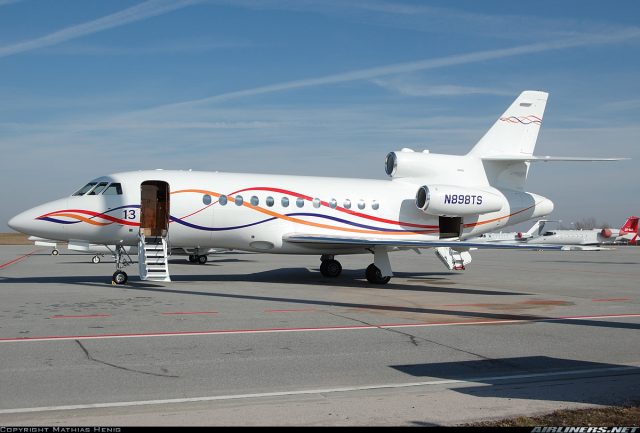 Taylor Swift, whether you love her or hate her, is one of the most famous (and richest) people in the world, and she travels as the rich do – in her private jet called the Dassault Falcon. TayTay also had the plane customized to suit her liking, but the inside isn't all she influenced. The number 13 on the outside is Taylor's favorite number, and even the plane's registration includes "89" and "TS", which are the year she was born in and her initials.
22. Tiger Woods – Privacy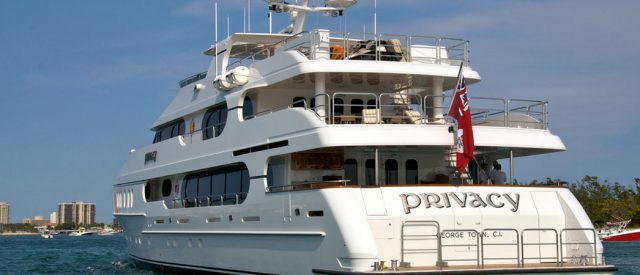 Tiger Woods has a private yacht named Privacy, something he certainly was hoping for when he purchased the $20 million vessel. It measures 155 feet long and houses a massive bar and jacuzzi that can fit 8 people. The lower deck of the boat includes a dining room, a salon, and an exercise room equipped with everything the pro athlete would need to keep in shape. Privacy is also able to accommodate 10 guests and 9 crew members, so it's the perfect place to host friends and family.
23. Tom Cruise, Gulfstream IV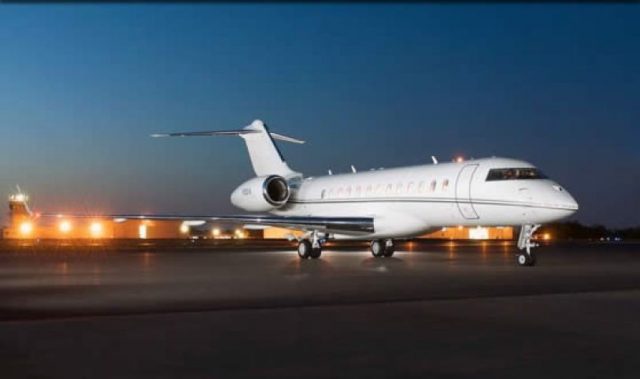 Tom Cruise is another celebrity who you would definitely think travels in style – and he does! His posh jet called Gulfstream IV is designed to maximize comfort and pleasure, with a lavish bed and a state-of-the-art entertainment system. The plane is also one of the best when it comes to performance, clocking up to a range of nearly 5,000 miles and having the ability to reach a speed of Mach 0.80 if necessary. We think this amazing plane is the perfect vehicle for the Top Gun actor!
24. Tyler Perry, Gulfstream III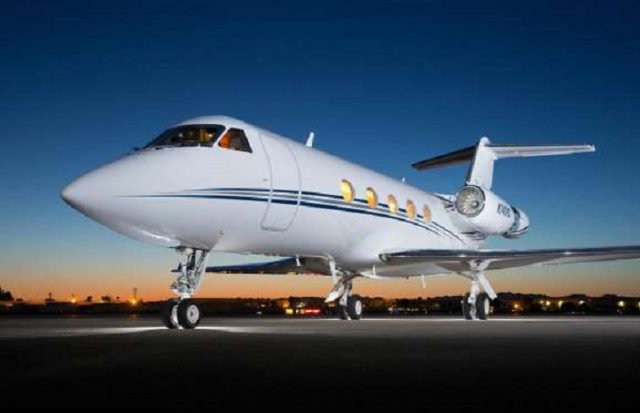 Tyler Perry is one of the best comedic actors in Hollywood right now, and he definitely earned his way to this beauty! His private jet, Gulfstream III is essentially a deluxe movie theater in the sky. Fitted with a 42-inch HD TV, theater lighting, electronically controlled window shades, and Blu-ray players, it's a movie buff's dream come true. There's nothing better you can ask for at such dizzying heights! But wait, there's more; it also comes with satellite TV! If the big screen seems too much, there are also several small TV screens and computer ports. With a plane like that, it's a wonder how he ever gets the heart to get off!