8 Common Fashion Mistakes Even You're Probably Guilty Of Making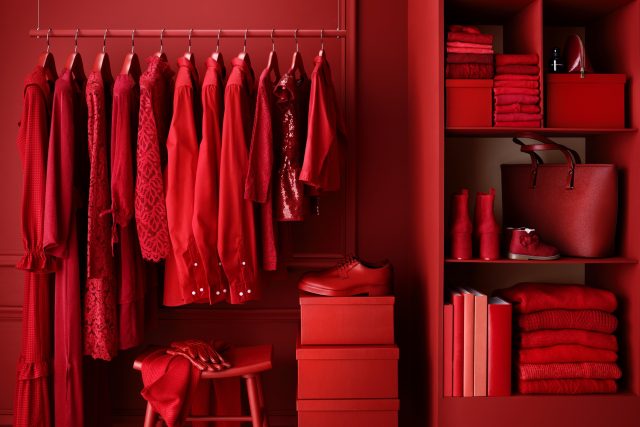 There are some who seem to not consider fashion a part of their life at all, but even those of us who like to think of ourselves as stylish can end up making common rookie mistakes at some time or the other. Fashion "rules" are meant to be broken once in a while, but problems such as overspending, cluttered wardrobes, etc. are serious issues you need to take a long, hard look at.
And that's what we're here to help you out with. We've gathered advice from experts about 8 common fashion mistakes that people tend to make and how you can find a solution for them. These tips aren't expensive or even take too much effort at all, but they'll surely make a big difference in the clothing choices you make from now on.
1. Desperation Shopping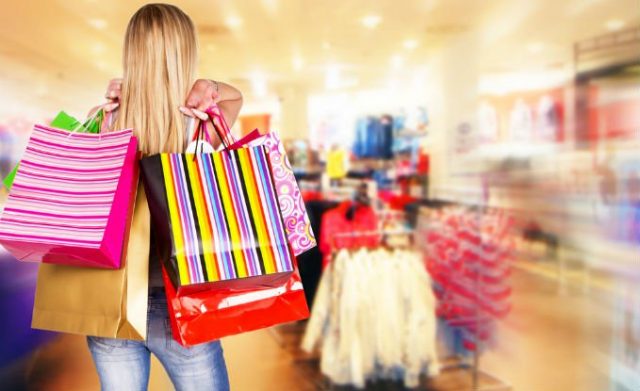 When there's a big occasion coming up and you put off finding an outfit for it because there's plenty of time for it, right? Wrong! Finding the right dress doesn't have to mean heading out to the stores. You may very well have it hanging right in your closet, but having it figured out is going to save you a lot of time/money/stress in the long run.
If you put it off till the last minute and you find that you do need to buy a new dress, what's going to happen is you'll end up making a panic purchase that is perhaps not what you wanted or way above your budget. So, the ideal solution would be to make a thorough assessing of your wardrobe and pick a head-to-toe outfit the minute the invitation arrives!
In the case of buying, you may also want to consider an economical solution like renting a dress (so easy to do these days). If you don't want to do that, you can also opt for an inexpensive online personal stylist who'll help you pick out the right look.
2. Markdown Mania
Those shiny "SALE" signs know just what they're doing to us!
Even the most sensible of shoppers can fall prey to these so-called sales and special offers. While sales aren't bad all the time, this is when people make impulse purchases of things they do not need. The next time you see a bargain, think about whether it's really a bargain, ie. "do I really need this?", because if the answer is no, then really you're just spending money you could have saved, no matter how little.
Other ways to avoid this markdown mania is to ask yourself questions like "would I buy it if it were at full price?" "How many hours do I have to work to earn the same amount of money?" "Do I own something that serves the same purpose already?" If the answers to these questions check out, go ahead and make that well-deserved purchase!
3. Cobbler-Phobia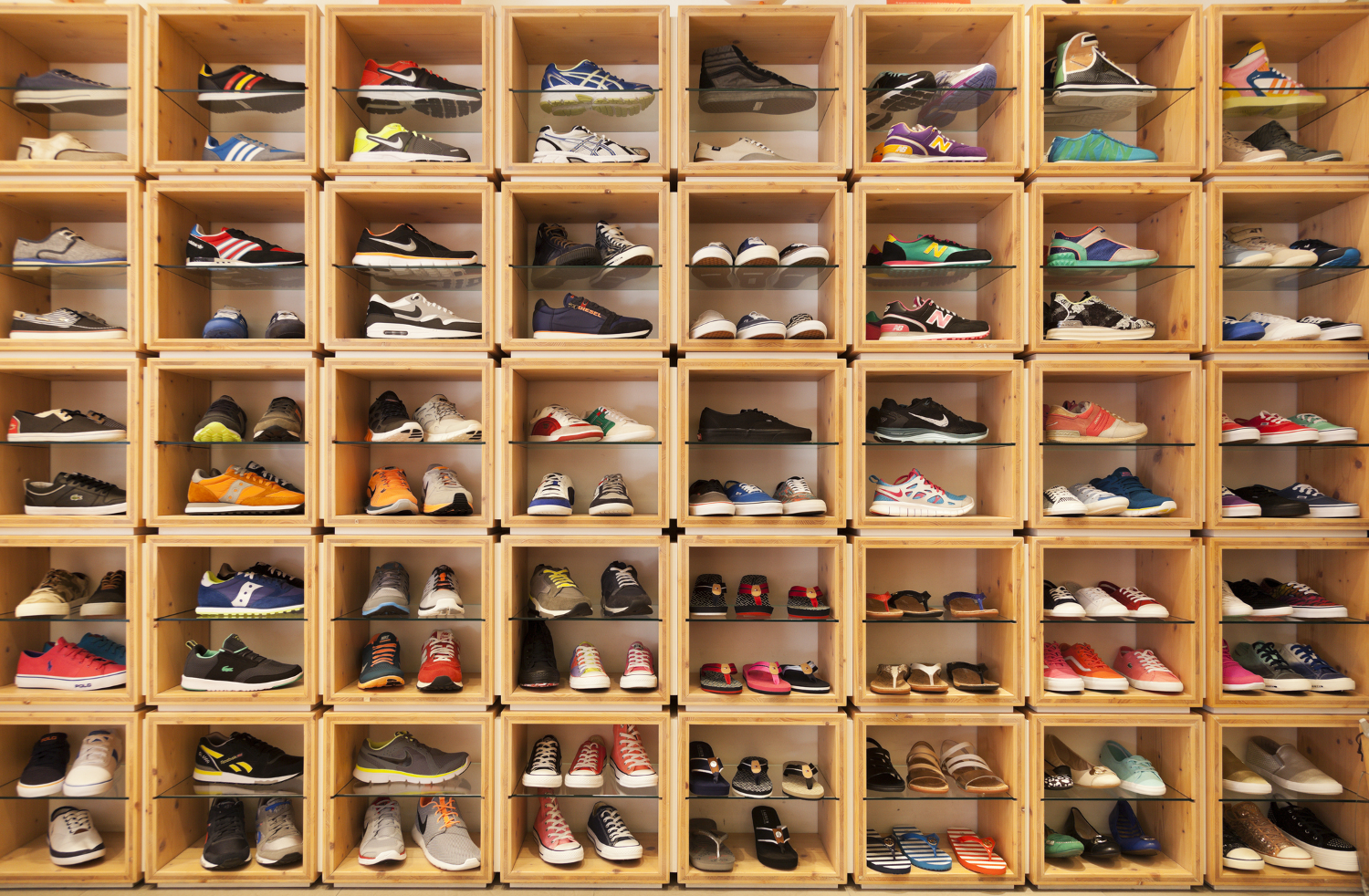 You need to take care of your shoes like you take care of your health. Fixing a small problem as soon as it occurs is going to make them last longer and you'll get the most out of the money spent.
But the saying "prevention is better than cure" also applies to your footwear. There's plenty you can do before even wearing them to ensure they last long, like spraying new shoes with a lightweight, breathable, stain-repellent spray. You can repeat this weekly or monthly, depending on the frequency of usage.
Other things you can do include brushing off the dirt that accumulates daily before it can become permanent, adding a thin protective rubber sole to your leather-soled footwear, and replacing the rubber soles as they start to wear.
4. Closet-Disorder Disorder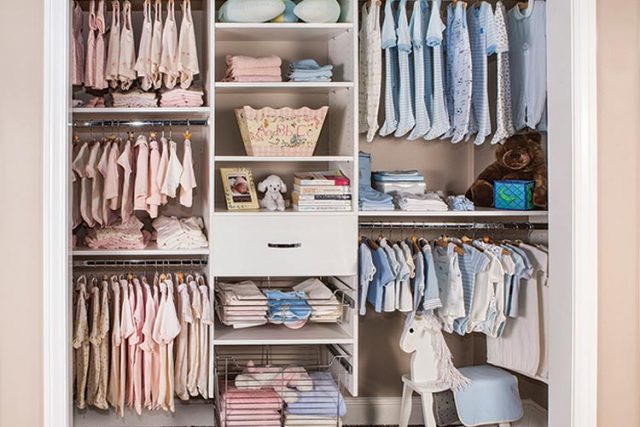 Your closet is so full and disorganized that you dread what you'll find if you were to dig deep, so you end up wearing the same things over and over again.
You probably see this coming, but GET ORGANIZED! Not only will this help you not seem like you only own 2 t-shirt total, but you'll also save a lot of money because you may end up buying something you already own because its stuck in the depths of hell (your closet) and you didn't know you had it.
Schedule some time twice a year to give your wardrobe an overhaul and have a dedicated space (attic, under-bed storage, etc.) where you can move the off-season clothing for the time being. This is also a good time to get rid of stuff that you've outgrown.
Then, sort out different clothes in different sections and arrange them so that they are all visible at a glance. You'll also want to figure out the right method of storage depending on the type of clothing. For instance, thin tops go onto lightweight hangers, coats, and blazers need sturdier hangers, knit sweaters go into drawers once folded, etc.
5. Purse Paralysis
You know you can't carry the same bag to every occasion, but it just seems like too much of a hassle to switch everything out that you end up doing just that. Not only does this make you seem out of place and out of trend, but the bag you're carrying probably doesn't fit your current needs either!
Here's a good way to look at it? The bag's weight and material, similar to your clothes, should fit the season's temperature and the spirit of the occasion. That's not to say you need an entire collection of purses and handbags. Around 2-3 for the colder months and 2-3 for the warmer ones should do you fine.
6. Tailor-Avoidance Syndrome
You find the perfect dress, and everything seems to fit just right… except that it seems a bit too long on you, or you don't like that the sleeves are so flared. You figure that since the rest is so perfect, no one's going to notice, or you don't want to spend more money on it. The real reason you don't want to get it fixed, though, is pure laziness.
Girl, get that outfit altered! Fit is one of the most essential elements of fashion, so there are no excuses. You'll want to ask around for a good tailor, so you'll have someone handy to make minor fixes like this. You could also make use of free alterations that certain stores offer. In general, even the cheapest piece of clothing looks good when it fits right, compared to an expensive one that doesn't.
7. Attachment Disorder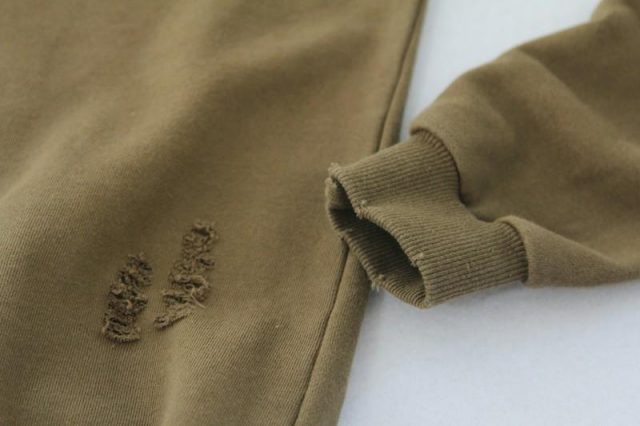 There's that one piece of clothing that seems like it has been through all the major milestones of your life: a solo trip abroad, first date with your husband, college, high school… the first time you walked. You can't seem to let it go even though you keep telling yourself you should.
It's very possible that you have reached the end of your relationship with your faithful friend. Take those rose-colored glasses off and consider if it is still worth keeping around, or ask a trusted third party to weigh in. You may very well have a classic on your hand that is worth getting fixed/cleaned, but the nostalgia keeps you from being unbiased about it. If all it has going in sentimental value, consider turning into a keepsake (frame it, turn it into a quilt, etc.).
8. Undie-Lying Issues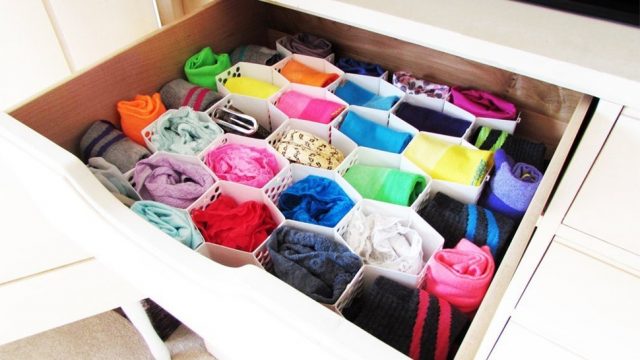 Your underwear doesn't really fit you very well anymore, and they seem to not want to stay hidden under your clothes either.
Wearing proper and well-fitted underwear isn't just key to making your entire ensemble good, it's also important to make you feel comfortable. Experts suggest getting new underwear – especially bras – every year since the human body goes through a lot of changes, and your underwear gets a lot of usages even in a year because you wear them every single day, throughout the day.
It's also good to get a professional fitting done. And these days, you can get one for free at stores like Bloomingdale's and Nordstrom! They employ people especially for this purpose who are knowledgeable about everything from back bulging to gaping shirt buttons.
You'll also want to have a few seamless panties stocked up. You may want to try out a few different brands, then stick to whatever feels best. Select light and breathable pieces when going for shapewear – the key is to look good, not to feel like an overstuffed pillow. Throw away anything that seems like it's seen better days – underwire that's stick out, panties with the elastic hanging loose, etc.
A good tip to keep in kind when restocking is also to make sure you have matching pieces of underwear. This way, you'll feel happy and ready to take on the world when you put them on in the morning!