Did You Know These Legendary Celebrities Became Parents When They Were Just Teenagers!
Parenthood is something that many people don't even think about until they are well into their 20s as other things like career and lifestyle tend to seem more important before that. Having said that, not everyone follows that same line of thinking. Many people have also chosen to have kids earlier (way earlier in case of teenage parents), or simply because life had different plans for them.
Being a teenage parent is certainly not an easy feat, and they have to face many more obstacles that older parents. Still, the following celebrities have managed to break all barriers and build a successful career despite having had children at such a young age. And that is certainly admirable!
Statistics Be Damned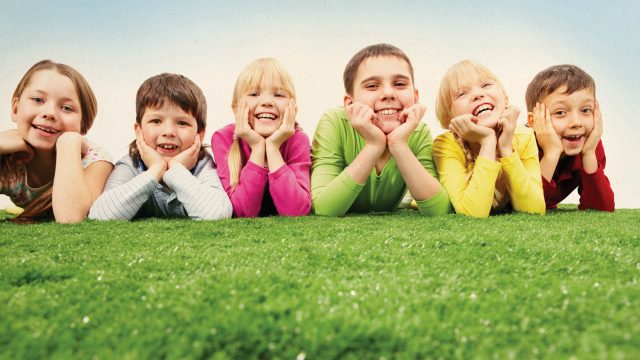 More often than not, teenage parents are seen as sort of a statistic, and many people expect their lives to be doomed from then onwards. Given the list of incredibly talented and successful people in this list, we can conclude that obviously is not true. They prove that hard work and passion is all you need to achieve your dreams.
Take them as an inspiration that you can do anything you put your mind to, regardless of whether you're a young parent or not!
1. Anna Nicole Smith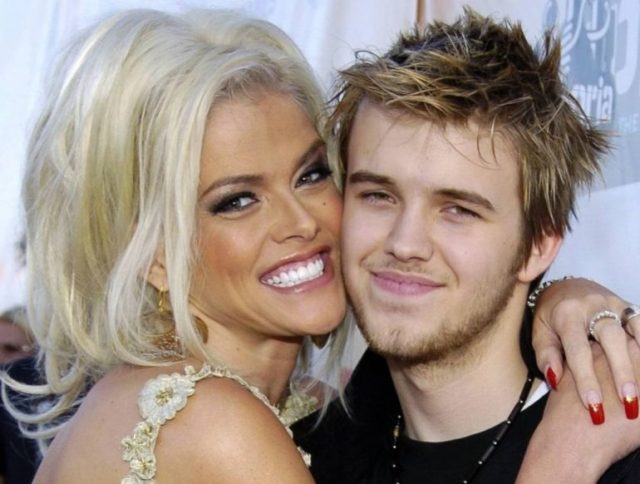 Anna Nicole Smith was a successful model in the 1990s, but her pre-modeling days weren't so glamorous. After dropping out of high school, Anna worked at a fried chicken restaurant where she met Billy Smith. They got married when Anna was only 17 years old and she gave birth to her son, Daniel Wayne Smith, not even a year after.
The marriage didn't last too long and was riddled with troubles, but Anna's sole focus was her son. They got past it and she became very successful. But sadly, Daniel died from an accidental overdose when he was 20 years old. Anna died a few months later, and ex Mark Hatten said it was her heartbreak over her son's death that lead to hers.
2. Wendy Davis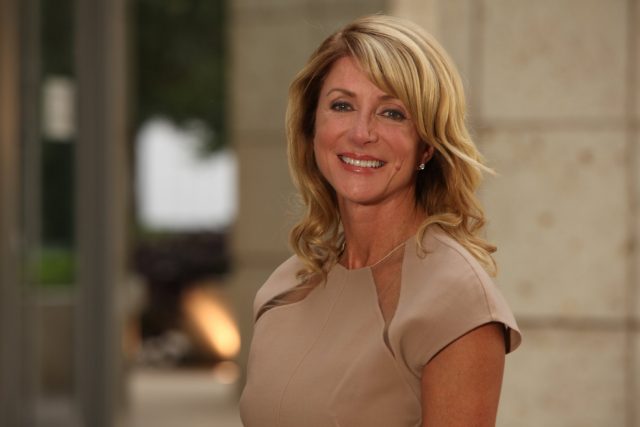 Lawyer and Democratic politician Wendy Davis had a long road to get where she is now. The Texas senator was married at 18, divorced at 19, and had a kid by then to boot. But she never gave up; as single mother, she struggled through 2 jobs while attending community college.
"I knew I was poor because of the struggles that I and my young daughter, Amber, were experiencing," she told TODAY. "I was having a really hard time making ends meet… Sometimes, it didn't happen."
Later on, she remarried and had a second daughter, after which she went on to study law at Harvard.
"I'm not an overnight sensation," she said. "I'm a Texan. And I'm a Texas success story. I am the epitome of hard work and optimism."
3. Loretta Lynn
Country singer Loretta Lynn didn't have an easy life, and she isn't ashamed of sharing it either. Her biography called the Coal Miner's Daughter bares all the details. She writes in it that she was married at 13 and had 4 children by the time she was 18! (Some reports dispute this, saying she was 16 when she got married, but there's no doubt she had multiple children as a teenager).
Lynn managed to take on motherhood, and life, by the horns, launching a famous and successful career. In 1972, she was the first woman to ever be honored with the Country Music Association's "Entertainer of the Year" award.
4. Taylor Hanson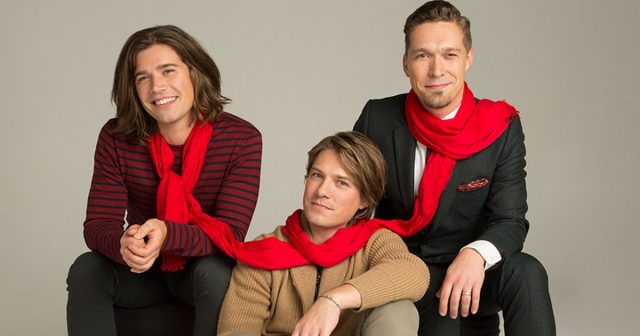 Taylor Hanson and his brothers formed a boy band which skyrocketed to fame when he was only a teenager, but it wasn't long before he became a teen dad either. In 2002, his wife Natalie Anne Bryant, gave birth to their son Ezra Hanson.
"We are so excited to start a family," Taylor told the press. "Having Ezra is the best thing we've ever done. Life and art are all about these moments."
The entire band of brothers are all grown up now, and have a lot of kids combined!
5. Jourdan Dunn
Model Jourdan Dunn gave birth to her son, Riley, at the age of 19. She was only 18 when she learned about the pregnancy and says telling her mother about it was "the hardest thing". Her mother was "angry and upset", which was understandable given that she herself had been a young mom. "She had me at a young age and didn't want me to go through her struggle," Dunn stated in an interview.
Jourdan knew being a teen mom wasn't going to be an easy job, but she was determined to make it work. Her son was born with sickle-cell anemia and had to have constant monitoring and care. Luckily, her mother came around and helps her raise him.
Dunn says her little boy is her motivation. "I'm his voice, I'm his lifeline, I have to be driven," she said. "I think he pushed me in the right direction. I've always been ambitious, but now I have more focus. I'm more hardworking."
6. Tom Jones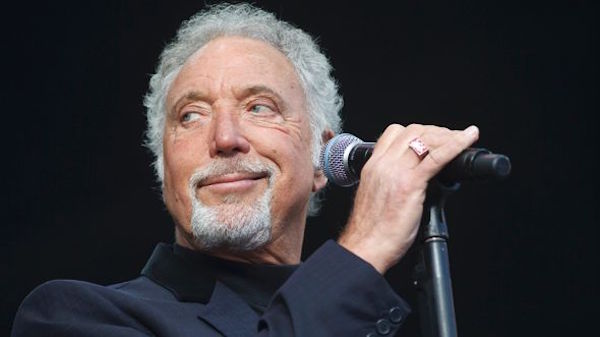 British singer Tom Jones is another famous musician to become a teen dad. He left school when he was 16, and found out that his childhood sweetheart, Melinda Trenchard, was pregnant with his child the year after. The couple got married one month before their son, Mark, arrived into the world.
At this point, Tom hadn't had his big break yet and was working in a paper mill to support his family. But soon after Mark was born, he quit his job and joined a local band called Tommy Scott and the Senators, which turned out to be the break he was waiting for all along!
7. Evelyn Lozada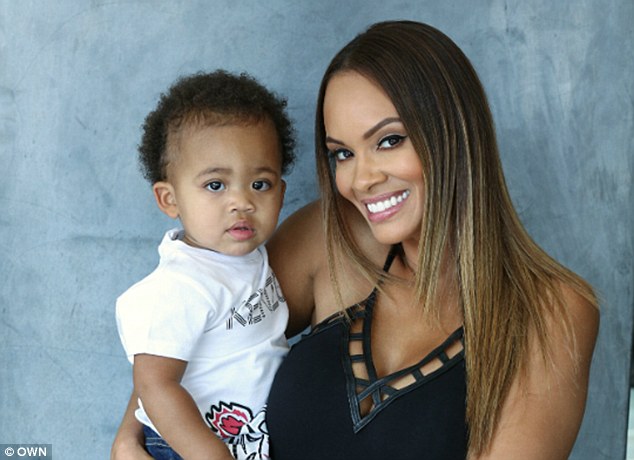 Reality TV star Evelyn Lozada became a teenage mother at 17 years old to little Shaniece. After that, she waited a long time before having Carl Jr., her second child – 20 years to be exact!
When speaking to BET about the crazy difference in age between her kids, she said, "It was definitely me starting over because I was. I feel like now that I'm older, I'm more in tune with motherhood. With Shaniece, I was 17, fearless and didn't worry about anything."
Describing life with her little one, she said, "He's a crazy toddler. I'm tired. I'm 40 years old. He keeps me really busy."
8. Natalia Vodionova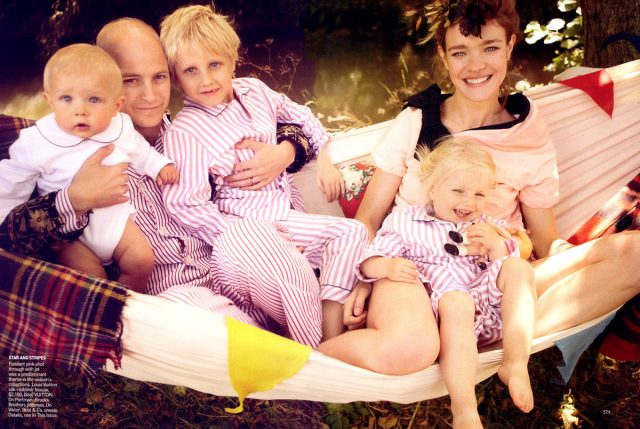 Russian model Natalie Vodionova was the envy of mothers everywhere when she was walking the runway looking incredible just two weeks after giving birth to her son Lucas. And she was only 19 years old! Many would describe becoming a teen parent as what put a damper on their career, but it was quite the opposite for Natalie.
"I lost a lot of weight for my height," Vodionova told Vanity Fair in 2005. "In two weeks after giving birth to Lucas, I was on the catwalk. I was so skinny and the clothes just sat on me incredibly and no one could believe it. Everyone wanted to put me in their shows. I did everything."
But the catwalks weren't all that was exciting, she also loved being a mother. "I have always dreamed about having children, a lot of children," she said. "I actually want to have very soon another one." Seems like she's achieved her dreams, professionally and personally, as she currently has 5 children!
9. Naomi Judd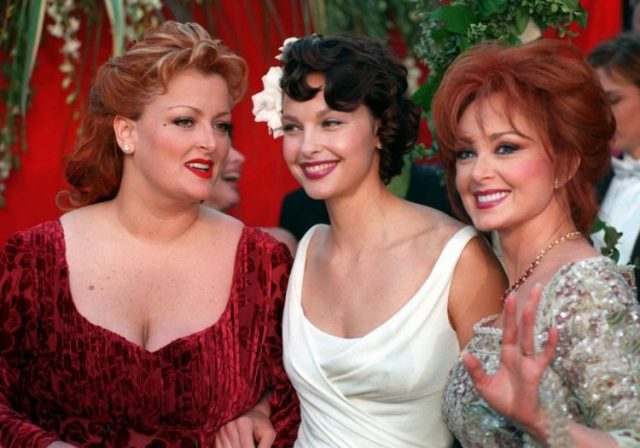 Country singer Naomi Judd was a nurse before becoming a successful singer. In the year 1964, she was only 18 years old when she became a mother to Wynonna. Four years later Ashley, her second daughter, was born. Naomi raised both of her daughters as a struggling single mother.
It wasn't until 1983 that the mother-daughter singing duo of Naomi and Wynonna Judd signed with RCA Records, and launched a successful music career as The Judds. In 1991, Naomi became ill with chronic hepatitis C and retired from singing. Following that, Wynonna became a successful solo musician and Ashley became an actress.
7 years later, Naomi returned to the stage with her daughter/singing partner, but their last tour was in 2010. At this point, the older Judd was struggling with chronic depression which led to her being hospitalized more than once. But she recently told ABC News that she was receiving treatment for her condition, and had been feeling a lot better.
10. Maya Angelou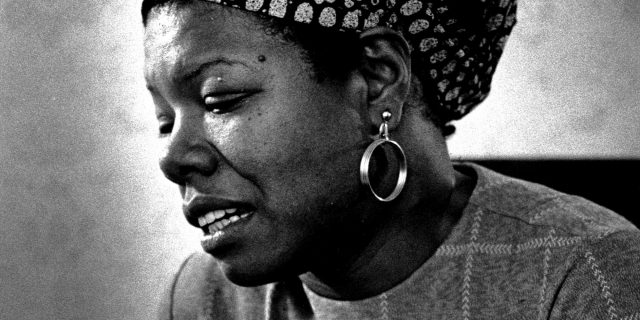 Civil right activist and famous poet Maya Angelou became a mother at the age of 16 and raised her child as a single parent with the help of her own mother, Vivian Baxter.
She spoke about being a teen mom and her mother's support during an interview with Oprah. "The world would throw me flat on my face with this little baby I'm trying to raise," Angelou said. "I would go home to Vivian Baxter. She would act as if it was the best thing that ever happened… She never, ever made me feel that I had done the wrong thing."
Maya's mother was very supportive of her decision to raise the baby by herself as well. She says that when she told Vivian that the baby's father and herself did not love each other, her mother said, "We're not going to ruin three lives. We're going to have a beautiful baby."
In 1969, Angelou went on to become the first African American woman to be a nonfiction bestselling author for her memoir I Know Why The Caged Bird Sings. The book has received critical acclaim and many awards. Maya Angelou passed away in 2014.
11. Aretha Franklin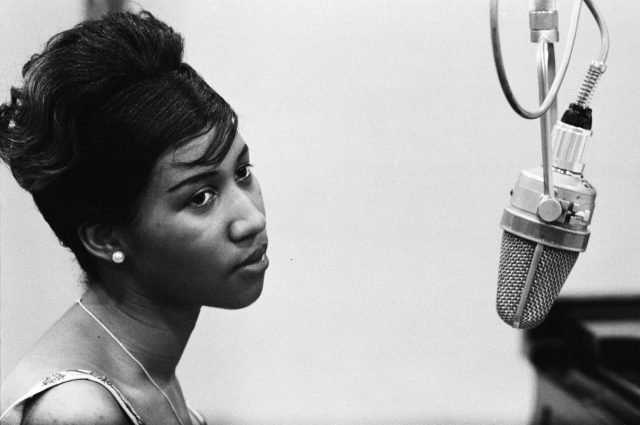 Aretha Franklin is an incredible singer with an incredible voice that lead her to getting the nickname "the Queen of Soul". Her talents thrust her into fame at a very young age and she was already going on tours at the age of 14 when she became pregnant. Two years later, she had her second child.
But contrary to norm, she didn't let motherhood stop her from pursuing her dreams. At 20 years old, she was releasing songs that were hitting the top of every music chart in America, and as of now she has been awarded 18 Grammys. She's the ultimate proof that being a teenage parent -or anything, really – isn't an obstacle if you have the talent and put in the hard work!