These Luxury Underwater Villas Are What Dreams Are Made Of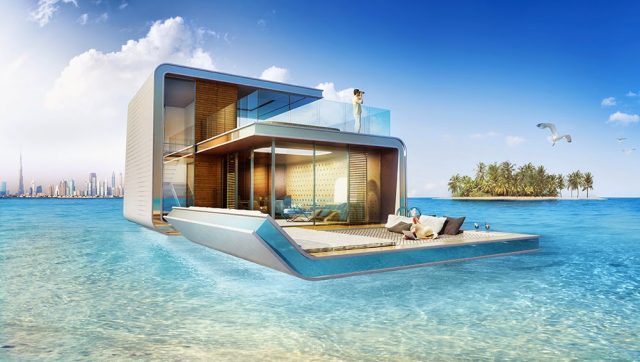 Want To Live In An Underwater Luxury Villa? We Have Just The Place For You.
Home is a place that many people like to all their sanctuary. It's a place that shields you from the outside world; the place where we relax and try to be peaceful. For some, home might be a big house with all modern amenities, but others have found even tiny homes in the middle of nowhere good enough. As long as they can call it their own.
But if you are someone who prefers the lifestyle – and you have the money for it (2.5 million, precisely) – we've got just the place for you!
Heart of Europe – Floating Seahorse Signature Edition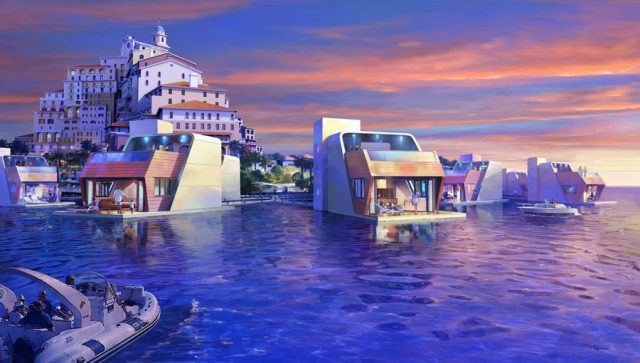 The Floating Seahorse Signature Edition is set to be completed in 2018, and trust is, it is a beauty! They are located in the Heart of Europe Holiday Resort, and they are built literally IN the middle of the ocean!
The New Fad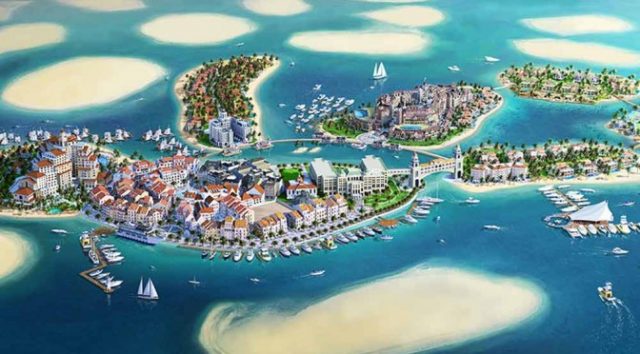 Over the last few years, there's a new fad that has been taking over the world of luxury living and traveling. If you feel like you need to get away, you can now stay at underwater hotels! Yes, you heard that right, underwater hotels have been popping up off the coast of Dubai. You can experience the beauty of sea life right from your home.
You Can Live Here Too!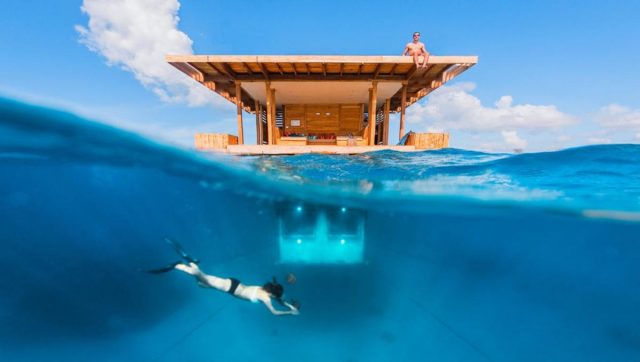 The concept of underwater homes might sound like a dream, but I can assure you that they are very much real! The coast of Dubai is the ideal place for these underwater luxury villas!
You Can't Reach It By Car
The Heart of Europe Resort is made up of six man-made islands, and there are only a few ways through which you can reach it. And one of those ways is not by car, that's for sure. Some of the ways you can reach it are by boat, helicopter, or seaplane. The absence of cars adds to the essence of purity and keeps it free f noise pollution, I guess.
It's A Family Home
Heart of Europe's underwater luxury villas have an area of 4,000 square foot, and are designed to accommodate large families. Each of the 40 glass-walled homes can easily fit up to eight adults and eight children, so they are ideal for those who have large families or love to entertain often.
Three Floors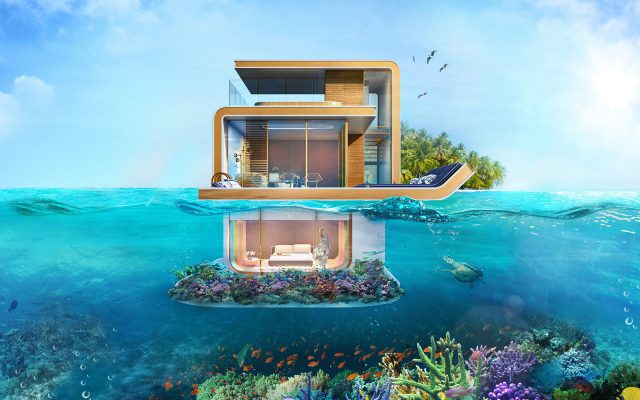 These awesome homes are designed to have three floors. While one of them sits underwater, making you feel like you're living in an aquarium, two of them stand above the water, allowing you to enjoy the beauty of the sea and sun.
The Upper Deck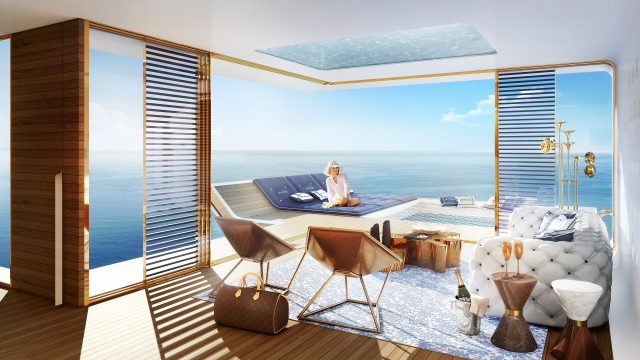 This is the ideal place for entertaining guests, hosting dinner parties, or even just to lounge in the hot tub. Can you imagine a more idyllic location for having visitors over?
The Lower Deck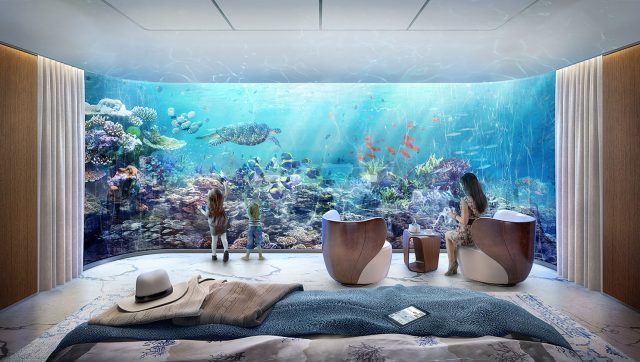 The upper deck might be perfect for having guests over, but the lower deck is where the real beauty of this underwater villa lies, because it lies under the water! The underwater level consists of two bedrooms, which offer amazing views of sea life and coral beds, which isn't a view you can get in any other home.
Take A Bath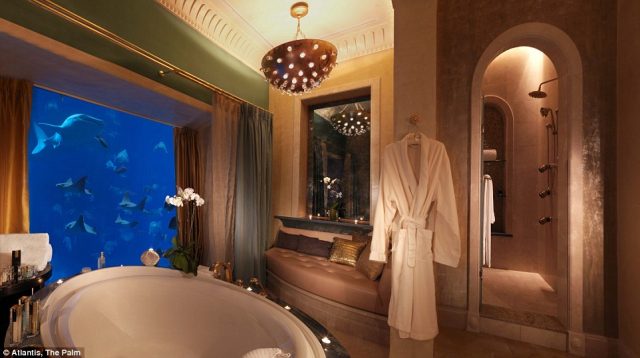 Take a Bath in the ocean, but not in sea water. No, you can watch the amazing little fish and other sea creatures swim by as you soak in the tub at the lower deck. You'll feel like you're taking a bath in the aquarium!
Taking a relaxing bath, with a view of all the little creatures, would be an incredible experience.
The View From The Bed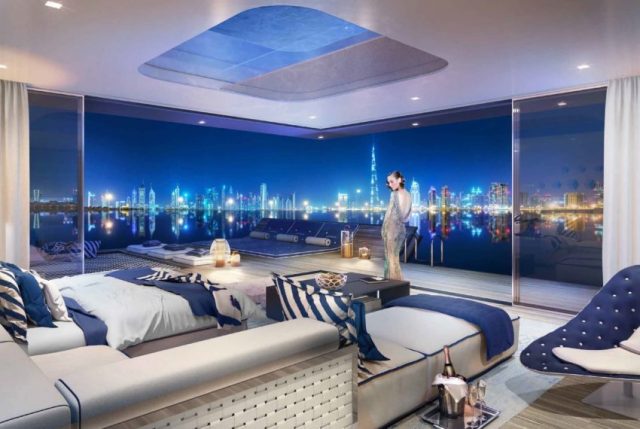 Imagine waking up in the morning, the sun shining on your face. You look out the window and see and endless expanse of sparkling blue water and sigh in contentment. And when sunset arrives, you can watch it from the comfort of your bed as well!
It's Also Eco-Friendly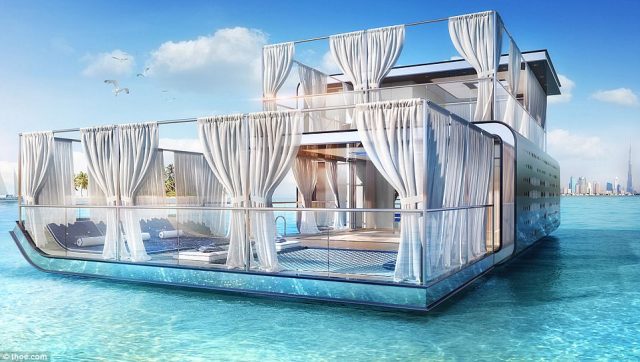 Designers are taking extra care in making sure that these homes are environment-friendly. The homes are built using a special type of insulation, which helps conserve 70% of electricity output.
The Marine Life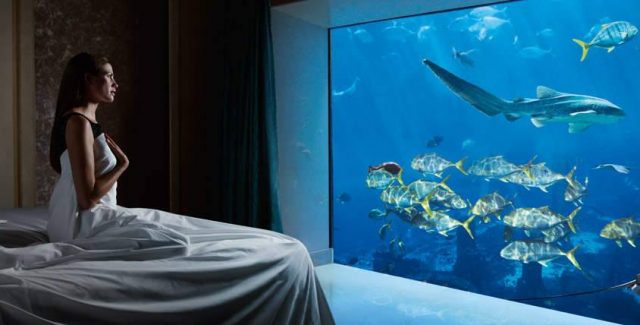 Despite what you might think, these home will not affect the lives of sea creatures, so there's no need to worry. Developers even say that they believe the underwater deck is a great place for seahorses to live and breed.
The Ultimate Quiet Spot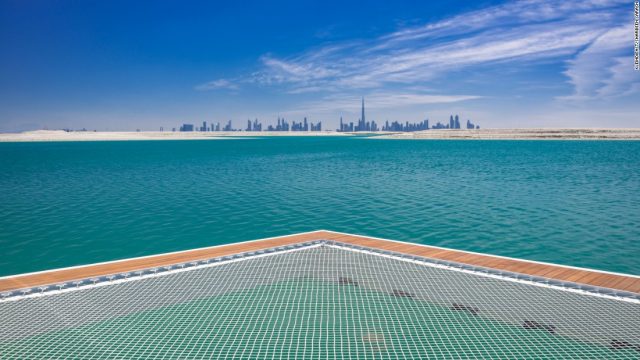 If you're someone that likes to spend time alone, and treasure your solitary time, then this is the perfect place for you. You can be sure that no one's going to be dropping by unexpectedly or be disturbed by sounds of city life. If you've got the money to afford it, there's no other place that you need to be.
Sources: My Modern Met, The Heart of Europe